Right2Water Donegal has announced that a public meeting in Letterkenny on Thursday next will be addressed by national co-ordinator Brendan Ogle.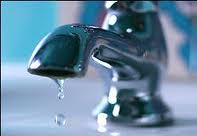 The meeting will be held at the Mount Errigal Hotel Letterkenny tomorrow, Thursday, March 12th at 8pm.
Brendan Ogle launched the Right2Water campaign in August 2014 as a representative of the Unite Trade Union.
The Dundalk native has been a vocal exponent of the anti-water charges campaign, and he was instrumental in the organisation of the massive rallies in Dublin which saw hundreds of thousands take to the nation's capital.
Mr Ogle first came to public attention during the 2000 rail strike when he led members of the Irish Locomotive Drivers Association in their fight for better conditions.
He then spent over a decade representing ESB workers, first as an official with Unite the Union and latterly as Secretary of the ESB Group of Unions where he spearheaded a campaign to protect the Defined Benefit classification of the workers' pension scheme.
He stepped down from that position in early 2014, and is currently Education and Development Officer with Unite. Unite is one of the five trade unions supporting the Right2Water campaign, and Brendan is a campaign coordinator and spokesperson.
Welcoming the announcement of the public meeting, Right2Water Donegal's Owen Curran said Mr Ogle's visit will provide clear guidance as to the advancement of the campaign. "We are delighted to welcome Brendan to Donegal, for what we hope will be a worthwhile and informative evening. We believe it will be beneficial for the hardy protesters in Donegal to hear the planss to continue the campaign from a member of the national Executive" he said.
Mr Curran also encouraged a large turrnout to ensure no momentum is lost ahead of a national demonstration on March 21st. "Brendan Ogle has previously stated that Right2Water would continue the fight until water charges are abolished once and for all. We, in Right2Water Donegal support this position and we encourage all campaigners to attend the Mount Errigal next Thursday and to travel to Dublin like the huge numbers that travelled from Donegal for the previous demonstrations."
Tags: