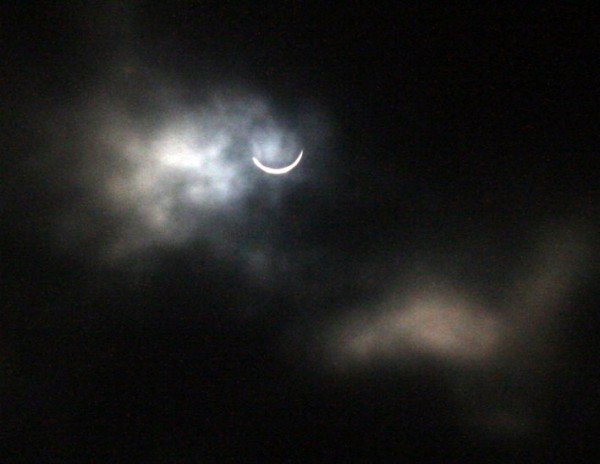 Donegal was left in the dark as cloud cover restricted people from viewing the spectacular solar eclipse.
Clear viewing opportunities of the rare phenomenon were ruined by overcast skies and clouds leaving thousands across the county disappointed.
People had been warned not to look the eclipse directly in the eye due to the risk that you may go blind, and experts were advising people to wear special glasses.
Clear skies the previous few nights gave people the opportunity to view the spectacular Northern Lights.
It was hoped the skies would remain clear to view the solar eclipse but it was not to be.
Scientists have described the solar eclipse as the best one in years and millions of people across the rest of Ireland and the UK witnessed the breath-taking sight.
We'll just have to wait until the next one and hope it's not too cloudy. 🙂
Tags: