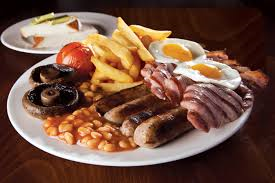 Kelly's Diner are giving away a belly-busting 'Builders Breakfast' for just €4 this week!
Kelly's Diner is revered all across Donegal for offering top-class meal deals to its loyal customer base.
And now it's doing the same at Breakfast time.
Have you got a "high vis" vest or jacket??
If so then this week at Kellys Diner you can have your favourite breakfast for only €4 from 8am to 12noon!
The top selling breakfast at the famous Diner is open to anyone in the building or construction trade so long as they have "High Vis" gear!
This offer once again is exclusive to Kellys Diner.
The home of the best value menu and deals in the North West.
Tags: