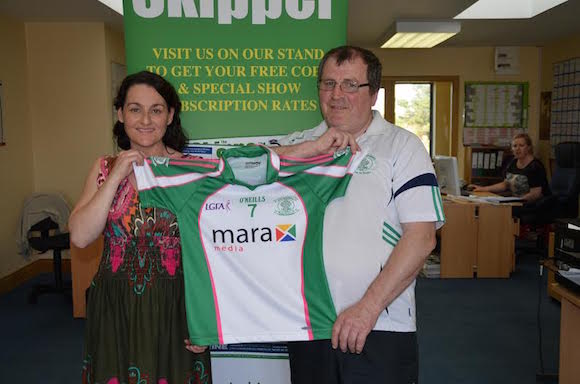 LOCAL companies are the lifeblood of local communities and sports clubs and another local business has stepped in to help.
MARA MEDIA, based in Anagaire, are the proud sponsors of Naomh Muire Ladies U12 team.
Managing Director of the company is Mullaghdubh man Hugh Bonner. His family are wife Mona, son Conall and daughter Kate.
All are members of Naomh Muire mens/ladies clubs.
Pictured is Donal Sharkey from Naomh Muire Ladies and Sharon Boyle doing the presentation.
Mara Media is a good local business who sponsor quite a lot of community based ventures.
Mara Media is a publishing and event management company based in Annagry.
Founded in 2005, the company has grown to include events such as the Skipper Expo International Galway, Aberdeen & Bournemouth, Ireland Angling Expo and the Irish Cycling Show.
Publishing titles include hugely popular The Skipper, Take Off & Go West magazines and various others.
Tags: