Are you aged between 15-20 years? Have you left school early? Do you have little or no qualifications? If so, you may be interested in joining your nearest Youthreach programme?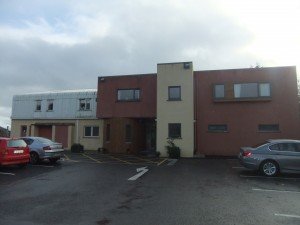 What is Youthreach?
Youthreach is the Department of Education and Skills official education, training and work experience programme for early school leavers. In Co Donegal the programme is managed by Donegal ETB.
There are six centres across the county in Ballyshannon, Buncrana, Glengad, Gortahork, Lifford and Letterkenny (which celebrates its 25th anniversary this October!).
What Does Youthreach Offer?
Youthreach offers young people a wide range of learning and training opportunities.
A range of national QQI (Quality and Qualifications Ireland – formerly FETAC) qualifications are provided including Levels 1 or 2 General Learning, Level 3 General Learning or Employability Skills and Level 4 General Learning. Subjects, varying from centre to centre, include art and craft, catering, computers, childcare, hairdressing, health and fitness, literacy, numeracy, office skills, outdoor pursuits, personal development, woodcraft and many more.
Work experience is also an important part of the Youthreach programme. Other qualifications include basic food hygiene, ECDL, First Aid and Gaisce Awards.
Centres also provide an extensive health promotion programme covering areas such as positive mental health, sexual health, alcohol and drugs, road safety, citizenship and money management.
Fun is also an important part of Youthreach and regular trips and events such as an annual county-wide table quiz, masterchef, pool, bowling and football competitions also take place throughout the year.
Once you've completed a Youthreach programme you can progress to employment or other further education opportunities – our career Advocates will help you on your way.
You'll receive a weekly training and meal allowance (16-20 year olds) and a travelling allowance if appropriate.
Youthreach enrolment takes place all year round so you don't have to wait until September – call your nearest centre now!
You can also check out each centre on Facebook or our Twitter account @DonegalYR or website www.donegaletb.ie/youthreach
Ballyshannon (Antoinette) – 071 98 51286; Buncrana/Glengad (Jayne) – 074 93 62466; Gortahork (Pat) – 074 91 35218; Letterkenny (Gillian) – 074 91 22585; Lifford (Aidan) – 074 91 42114
Tags: