Iconic popstar LULU has announced that she will play a concert in Donegal for the first time ever in her long illustrious career at The Mount Errigal Hotel.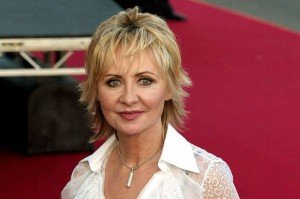 LULU will perform in concert at The Mount Errigal Hotel on Tuesday the 13th of October as part of her UK and Ireland tour.
It will be the first solo tour in over TEN years for LULU when she kicks-off a series of live dates in Autumn 2015.
LULU, is a legendary Scottish singer, actress and television personality.
She will be performing all her hit songs that have influenced her life.
LULU has been successful in the entertainment business from the 1960s through to the present day.
LULU is also celebrating her 50th year as a recording artist with Decca Records 'Making Life Rhyme' which will be released today; Monday 13th April.
The tour coincides with a brand new album which is her first since 2005.
The Grammy-nominated songwriter's album will showcase a return to her soulful roots, being both the music which initially inspired her to perform and her enduring passion.
This new tour will give LULU the chance to reconnect with her Donegal and Irish fans.
Over the last decade, the Scottish legend has played hugely successful club dates in the US and UK, (including a sold-out gig at B.B. King's in New York City), toured with Jools Holland and headlined the sold-out 'Here Come The Girls' tours which starred Anastacia, Chaka Khan and Heather Small.
She was also chosen to perform at the Closing Ceremony of the 2014 Commonwealth Games in Glasgow.
LULU said, "I've always loved doing live gigs. After performing at the legendary BB King's NYC last year and now starting to record the album, I'm re-invigorated and ready to get back on the road again.
"Even before I ever had a hit record I was doing three or four live gigs each week.
"And recently I've had a renewed sense of purpose. I just feel a compulsion to make this new record and, because of that, the songs are just pouring out."
Some of her most biggest hits and most iconic songs are outlined below.
** Shout ** The Boat That I Row ** To Sir With Love ** Boom Bang-a-Bang ** The Man Who Sold The World ** My Boy Lollipop ** I'm Back For More (With Bobby Womack) ** Relight My Fire (Take That Featuring Lulu) ** How 'Bout Us ** Where The Poor Boys Dance ** We've Got Tonight (Ronan Keating Featuring Lulu) **
For ONE night only, LULU will be performing at the Mount Errigal Hotel on 13th October 2015.
Discounted rate of Ticket B&B €89pps available now to book with €50 deposit per person.
This is a VIP pre-sale rate which is only available for a limited time only.
Don't miss your chance to see this legend onstage!
Call and book at the discounted pre-sale rate now 074-91-22700
Tickets Available from Saturday 9th May
The Mount Errigal Hotel www.ticketmastert.ie on line joegallagherentertainments.com
Tags: