Manchester United player Wayne Rooney has become the latest high-profile star to lend his support to the Mark Farren Treatment Fund.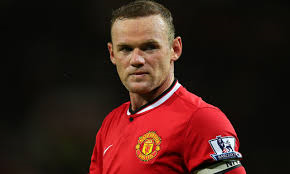 The kind-hearted England captain contacted former Old Trafford teammate and Derry native Darren Gibson to find out what he could do to help.
Rooney was made aware of the issue via social media and was touched by Mark's heart-breaking story and immediately wanted to do something to help.
Farren's family revealed that Gibson was in contact with them and confirmed that Rooney was keen to lend his support to the treatment fund after becoming aware of Mark's situation.
Seamus Coleman, James McClean, Jack Wilshere and Aaron Ramsey are just a few of the huge number of professional footballers who have rowed in behind the fundraising campaign set-up for former footballer Mark.
The campaign has surpassed its initial target of £30,000 which was needed in order to send Mark to Mexico to undergo revolutionary treatment in which they hope can save the former Derry City striker's life.
An charity game in aid of Mark last night between a Derry City XI and Glenavon FC raised £7,000.
The Derry City side was made up mostly of players that played during their epic UEFA Cup run in 2005/2006.
A huge crowd turned out for Farren who served both clubs with great distinction throughout his career.
The grand total for the Mark Farren treatment fund has almost raised an incredible £40,000.
Tags: