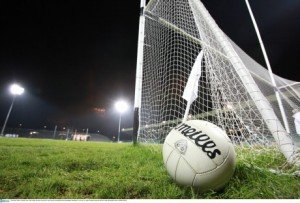 TIME is running out for clubs to book coaches on the Ladies Football Coaching & Development workshop next Monday.
'COACHING THE KEEPER WORKSHOP'.
Venue, Colaiste Ailigh, Letterkenny.
Time;- Sharp @ 7pm to 9.30.
Fee;- €25 per Club.

Minimum number of coaches required is 15 and maximum is 25 – participants must be over 16yrs of age.

The workshop will be delivered by Lyn Savage & Will Harman national Dev. Officers from the LGFA plus Two Inter County Goalkeepers Linda Martin, Monaghan All star nominee, and Irene Munneely, Meath All star 2011.
The Donegal Ladies Board of the LGFA need a minimum of 6 club goalkeepers from Donegal for the practical element of the workshop.
This workshop will come in two parts- Theory & Practical.
County Team managers should send their county keeper and their keeper coaches to his workshop and clubs should get their adult keeper and a coach to attend. Contact Dev. Officer donalsharkey62@gmail.com with names of participants and goalkeepers asap.
The course is open top men's and ladies' teams.
Tags: