There has been yet another twist in the on-going saga between CAREDOC and NOWDOC's plans to cut services in Derrybeg and Carndonagh.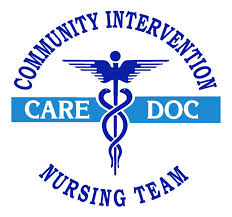 Donegal Daily revealed through a statement by TD Thomas Pringle that plans to suspend the 'Redeye' services in Derrybeg and Carndonagh had been reversed after widespread condemnation at yet more cuts to the vital NOWDOC service.
The news was heralded as a huge success for those who reacted furiously to CAREDOC's plans to implement more cuts to the NOWDOC services in the areas mentioned.
However, Donegal Daily can reveal that instead of reversing the decision to suspend the 'Redeye' services in Derrybeg and Carndonagh, management are simply delaying it by one month.
A well-placed source told Donegal Daily, "It was reported yesterday that CAREDOC and NOWDOC had abandoned plans to curtail services on the red-eye shifts in Derrybeg and Carndonagh.
"At Friday's meeting with public representatives CAREDOC said that they would look at the situation again.
"They reviewed their position very quickly and e-mailed the Doctors working for them and told them that plans to implement the new rotas from June 15th were cancelled and that the date was being pushed back to the 6th of July.
"CAREDOC's plan to curtail the service has NOT been abandoned as reported but only changed to a different date.
"There is a public meeting organised by Gweedore Chamber of Commerce regarding Nowdoc in Teach Jack, Glassagh, Derrybeg on Monday 8th of June at 8.30
Tags: