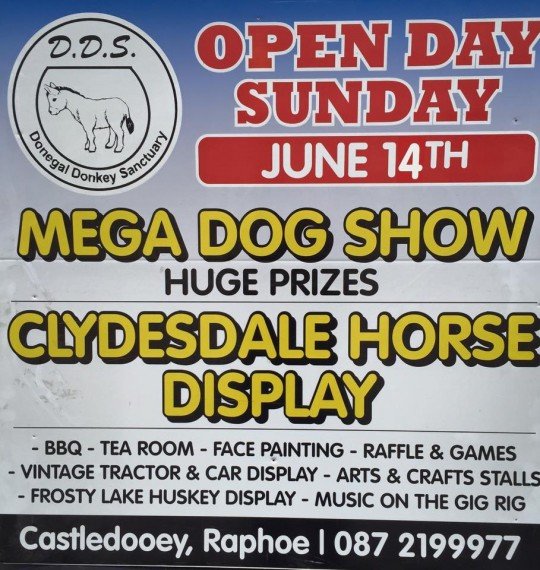 The Donegal Donkey Sanctuary are putting the final touches to their 'Open Day' event this weekend which is expected to see a huge crowd come out and support this fantastic facility.
The Donegal Donkey Sanctuary has done incredible work over the years in re-homing and helping abandoned donkeys.
The volunteers have sacrificed their own time and money to look after these vulnerable animals and have nursed many of the malnourished animals back to health.
They continue to work tirelessly in order to help these animals and the Donegal public is expected to come out in their droves to say a heartfelt 'thank you' to Danny and his team.
The OPEN DAY is one of their biggest fundraisers of the years and they rely desperately on the support of the general public to ensure they can continue to carry out their incredible work at the Donkey sanctuary.
There are some HUGE prizes up for grabs and the event really is a family orientated fun day which caters for all members of the family.
There will be a CLYDESDALE HORSE SHOW and a MEGA DOG SHOW for all those in attendance to enjoy.
Throw in face painting, arts and crafts stalls and raffles and games plus LIVE music it really does promise to be a superb day of fun for EVERYONE.
Make sure and get down to Raphoe this Sunday June 14th and support this terrific organisation that does such selfless and fantastic work for Donkeys.
Tags: