ORBIT SECURITY are one of the most reputable security businesses in Ireland who pride themselves on ensuring all customers feel safe at all times by installing state-of-the-art security measures to safeguard your property.

Every SUMMER, thousands of homeowners head abroad to enjoy that well deserved holiday in the sun.
However, the last thing want to happen on your return is to find out that your home has been burgled.
Unfortunately, break-ins have spiked in recent years and many homeowners have fell victim to burglaries when abroad on holidays.
Burglaries don't just occur when you're on holidays, but if gangs of thieves know a house is unoccupied then the chances of being burgled are increased significantly.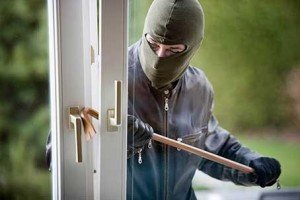 Anytime you leave your house unoccupied it's essential you leave your property secure and have a strategy in place to keep your home safe.
At ORBIT SECURITY there experts have given you TEN top tips to keep your home safe.
TOP TEN TIPS:
Outdoor lighting is very effective but only if it is motion sensor activated.
Secure all doors and windows. Keep the door locked at all times and if you wantto leave your windows open, install secure restrictors.
Never leave a key out. Thieves look in all the likely hiding places.
Close and lock all outside garages, sheds and gates.
No point in giving the burglar easy access to tools or ladders.
Always make it seem as if your home is occupied. Use timer controls for radio, lights etc.
When on holiday, if you have a driveway try to have a car parked in it.
Ask a trusted neighbour or friend to tidy your mail regularly and if you are to have a prolonged absence try to have someone cut your lawn.
Cancel any deliveries.
Ensure your outer doors, locks, hinges and frames are secure.
Ensure your patio door is properly secured with auxiliary locks.
Close your blinds. Don't showcase your property to an opportunistic burglar.
Never leave handbags, wallets, car keys, jewellery, laptops, ipads, mobile phones, etc. lying around.
You shouldn't make the burglars decision easier.
Install a Orbit Security house alarm or CCTV system that you can monitor from your computer or your mobile phone.
Cut out monitoring costs.
If you have a safe bolt it down. They won't have enough time to open it but they might take it with them.
Never put your travel plans on Facebook or Twitter.
Protect yourself from identity theft.
Shred or burn all documents with personal information on it as identity theft is becoming more prevalent.
Lastly, a barking dog is a great deterrent to would be burglars.
Contact Orbit Security FREE today for more details: 00353 74 91 28989 or info@orbitsecurity.ie
Tags: