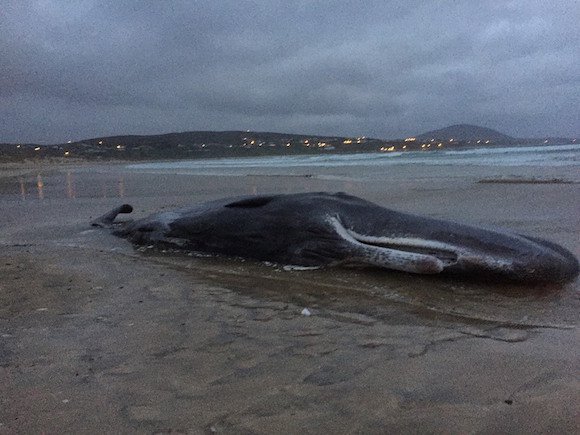 A 45-ft sperm whale has been washed ashore on a Co Donegal beach.
Cllr Seamus O'Domhnaill says a decision on removing the whale from Magheraroarty beach will be taken later.
It's the latest beaching of a whale on our shores.
Although very sad, it's not unusual – and scientists still can't agree as to why it happens.
Tags: