GAA: Rory Gallagher has been dealt a huge blow following the decision by Michael Boyle to quit the Donegal panel.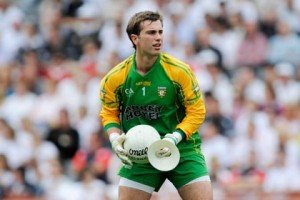 Boyle is a top class goalkeeper and played a number of games in this year's Allianz National League campaign.
He replaced Paul Durcan after just five minutes of their league defeat to Dublin in February – and also played in Donegal's league semi-final against Cork.
Boyle was hugely impressive and many Donegal supporters felt he should have retained his place for the start of the Ulster SFC.
However, the experienced Durcan got the nod and now Boyle has decided to leave the Donegal squad.
It is believed that Boyle will take up an offer to go to the USA for the remainder of the summer.
Gallagher will be praying Paul Durcan stays injury-free for the rest of the summer.
With the option of Boyle now gone for Gallagher, it will be left to St Michael's goalkeeper Mark Anthony McGinley to step up to the plate if anything happens to Durcan.
Tags: