A bar with a spotless record has been ordered to pay €200 to charity after being found guilty of having people on the premises after hours.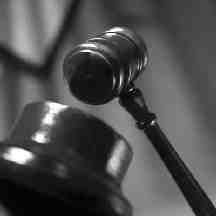 Letterkenny District Court was told that Gardai were passing by Maggie's Tavern in Carrickmore, St.Johnston on August 14th last.
When Gardai entered the premises, the were approximately 65 people in the bar and a DK was playing music.
Solicitor Fiona Browne told the court that the bar had no previous convictions of any sort and was a very well-run establishment.
She said it was located between two rural villages and it depends from revenue from such parties to survive.
She said she had been at functions herself in the bar and it was a very well-run establishment which usually provided its own transport to leave customers home.
On the night in question a 40th birthday party was taking place.
Judge Paul Kelly ordered the proprietor Alice Lynch to pay €200 to the Donegal Hospice.
Tags: