Several members of the Donegal Mountain Rescue team last night took part in the rescue of two young men who became stuck on Ben Bulben in Sligo.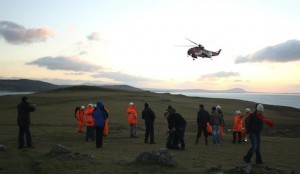 The men became caught on the north face of the mountain but were located safe and well after 11pm.
The men, in their late tens and early 20s, had no major injury issues but were very wet and cold.
Several members of the DMRT assisted their colleagues in Sligo on the mission.
The Rescue 118 helicopter from Strandhill provided illumination of the site to help expedite the mission.
Well done to all.
Tags: