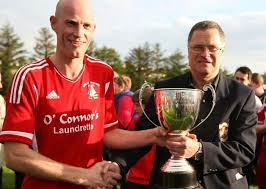 Lagan Harps FC News:
Our managers for the upcoming season were selected. Senior Men: Keith Hegarty. U/16 boys: Glen Gallagher assisted by Stephen O'Donnell. u/14 boys: Gavin Murray, assisted by Gabriel Crawford. u/12's: Paddy Toye and Ernie Pollock. u/10's: Seamus Crossan and Gary Gibson. u/8's: Paddy Doherty, Martin Doran, Damien Mc Fadden and Gavin Doherty.
Our ladies team beat Fanad Utd 7-0 with goals from Nakita Burke(3),  Caroline Gallagher(3) and Lauren Harper.
Our u/18's beat Glenree Utd 4-0 with goals from Orla Friel,  Caoimhe Walshe, Zoe Green and Ciana Brogan.
Our u/14 girls lost 7-0 to Swilly Rovers. In our weekly lotto the numbers drawn were 2,9,12 and 18. Alan Martin(Ballybofey) had three numbers and won E50. Next weeks jackpot is E5525.00.
Manor 5km.
The Manor 5km takes place tomorrow night (Tuesday 30th) at 7.30pm. Registration is in the Resource Centre from 6.00. Cost is E8.00 fro adult runners.
E5.00 for juvenile runners and walkers. Refreshments served afterwards in the Resource Centre
Tags: