As sheep farmers face a huge cut in lamb prices, Donegal is being hardest hit with losses per head down by over €20 a head on last season.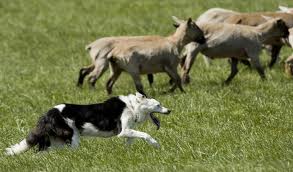 Davy Keith of the IFA has described the situation as 'a catastrophe'.
And as the fleecing of the sheep men continues they have to contend with the factories having pulled back on prices by as much as €17 per head in the past fortnight alone.
Mr Keith says that the price crash is a mystery and he does not accept that an oversupply is to blame. Officials from the IFA have been meeting with factory bosses in midweek in an attempt to deliver a better deal and officials were in Brussels on Tuesday meeting with farm ministers to try and resolve the issue.
Mr. Keith told the Tirconail Tribune that until the primary producers, the farmers get enough money to be in profit the situation will not be resolved.
A price of €5 a kilo is seen as the bottom line and IFA officials are to travel to France and the UK in the coming days to promote the value of Irish lamb. The Association is also seeking to meet the major supermarket chains to promote lamb products. At the same time lamb prices in the UK have fallen to their lowest point in five years and this situation is also have a negative impact on the Irish trade.
And as concerns mount, the ICSA's sheep Chairman, John Brooks says farmers are producing a high quality product but are being force to sell at a loss.
Donegal has the country's largest number of flock owners and with over 12.5% of the national sheep totals there are serious concerns that prices may drop close to the €4 mark. And should this happen in the coming two months many flock owners fear their losses will force them out of business.
There appears to be a general consensus that lambs need to attract €5 per kilo for any semblance of profit but that now seems to be wishful thinking says sources in the industry.
This county has around 5,500 flocks and as a consequence it is highly dependent on sheep prices remaining stable. And given that its been a very cost intensive year for sheep due to inclement weather and increased feed prices, the farmers say they badly need to achieve a floor price per kilo of €5.
However they are not going to come anywhere close to that figure, according to well-known Glenkeeragh sheep farmer, Cllr. James Pat McDaid.
He busy is preparing around 180 lambs for sale over the coming months and admits that income on sheep farms is going to fall far short of what they need to make a profit.
He said that last year's prices were boosted with a big demand in France and live exports drove the prices upwards.
However, he says that at the moment there is very little hope of that happening.
He does admit that it is essentially a buyers market place at the moment because supply is outstripping demand and there are too many lambs coming to market.
While the current supply so far this year is down by 1% at the mid point of the season, the forecast is that when the total production for the year is calculated there will be a 4% increase in sheep production. There is also an emerging picture of a downward trend in consumer spending across Europe and this is also having a big impact.
Since 2010 the national sheep herd has increased by close to half a million. The current flock stands at 3.53 million with the Donegal total approaching a figure of 450,000.
With such high dependency on income from sheep, the reality is that 60% of the Donegal base of 9,240 farm holdings are highly dependent on lamb prices.
And this is particularly relevant on the coastal landscape and the hillsides where much of the land is held in commonages. Income among this group is also at its lowest point in agriculture and in the lead in to the election, the politicians will come under pressure to find a more stable mechanism that guarantees some degree of stability on prices.
Ironically, along with Donegal, the other major sheep producers reside on the western seaboard: in Galway with sheep numbers estimated at 387,000: Mayo with numbers running at 369,99 and Kerry with 308,000.
Eddie Downey, the IFA Leader says direct support of €20 per ewe must be the Government's objective, financed from a combination of EU and national funds.
He said the new Rural Development Programme for 2015-2020 has funding of €580m per annum available and new schemes are being rolled out through GLAS, Knowledge Transfer and TAMS II. He said IFA will be insisting that sheep farmers get the best deal possible from these schemes.
Davy Keith for the IFA said the sheep sector is deserving of strong support through a combination of CAP and national funds. The 2014 sheep census, showing a 38,000 decline in ewe numbers, and the 2014 Teagasc Farm Income Survey which shows an average sheep farm income of €14,500 per annum, point to a real need for strong action from Minister Coveney.
He said: "The sheep sector is vital in terms of the number of farmers involved, strong export earnings (€250m), the very positive social and environmental contributions it makes in rural areas and particularly in remote areas and on the hills, where it is not possible to conduct any other type of farming enterprise.
Total sheep meat production amounts to 55,000 tonnes per annum, and Ireland is the third largest exporter in the EU with exports of 45,000t. Our main markets are France, UK, Belgium, Germany, and Scandinavia."
But right now that is seen as stats by sheep farmers battling for their survival and not too many would bet on their success.
Tags: