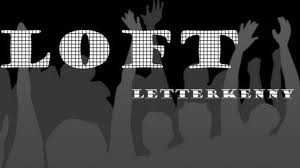 THE Loft Youth Project in Letterkenny is running a number of exciting summer camps for young people aged 12 and 18 this summer.
Facilitated by experienced youth workers, the camps offer participants a variety of fun activities including cooking, sports, drama, art, film and music.
MULTI ACTIVITY CAMP 13th – 17th July (ages 12 – 14)
Five days packed with activities where you can create your own master piece, try outdoor sports, have fun and make friends. 12am to 5pm with lunch provided daily, cost €70
INSTANT RESTAURANT CAMP 20th – 24th July ( ages 12 – 18)
Do you have a passion for all things tasty and home cooked? Do you enjoy cooking or trying out new foods? During this week you will get a chance to cook a starter, main course, dessert and make a pastry from scratch. You will also learn about health eating, kitchen hygiene and how to make delicious food. 12am to 5pm with lunch provided daily, cost €40
MEDIA & DRAMA CAMP 4th -7th August (ages 12 – 18)
This summer camp has the aim of producing film projects written, acted, filmed, directed and edited by young people and facilitated by youth workers and experienced drama and film professionals. Workshops will include improvisation, acting, character development, camera, sound, editing and directing. Participants may choose to specialise in drama and/or the production aspects of the camp. 11am to 4pm with lunch provided daily, cost €40
MULTI ARTS CAMP 10th -14th August (ages 12 -18)
Whether you are a budding Picasso or just interested in exploring all things arty, the Multi Arts Summer Camp is the perfect camp to explore your creative side.
Combining art, photography, writing, drama and more, the camp will be the perfect opportunity to get creative. No previous art skills are needed, just a willingness to have good fun and try out a range of art based. 10am to 5pm with lunch provided daily, cost €70
ROCK SCHOOL 10th – 14th August (age 12 – 18)
With input from a range of professional musicians with master classes, tutorials, workshops, jam sessions and performances, participants will learn: song writing; vocal exercises; instrument skills for beginners and advanced in drum, bass, guitar and keyboard.
Also, stage craft and performance; live sound; recording techniques; build your own pedal; promotion and much more! 10am to 5pm daily with lunch provided and the cost is €70.
For more information find 'Loft Letterkenny' on Facebook or call Tel 074 9129630
Tags: