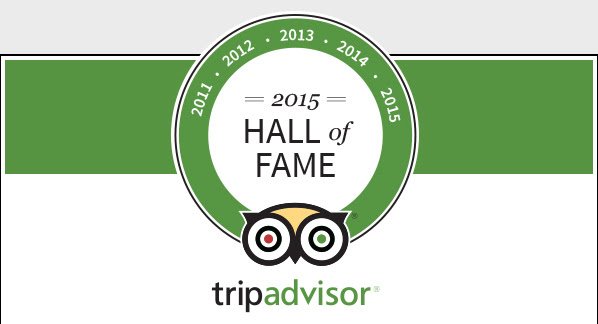 THE Mount Errigal Hotel has come out tops once again on TripAdvisor – picking up a top gong for the FIFTH year running.
Although the hotel is 3* it ranks higher than the other large 4 star hotels in Letterkenny and has been inducted into the ratings website 2015 Hall of Fame – it's fifth year in a row.
Out of all hotels in Letterkenny the Mount Errigal has the most reviews, which makes it even harder to rank higher.
"We have worked extremely hard over the years to create a comfortable, enjoyable environment which is good value for money, each year we accommodate more than 80,000 guests in our hotel," said Carolynne Harrison, marketing manager.
"Our occupancy has grown immensely over the last few years and we enjoy a very strong repeat customer base who enjoy our facilities and location in relation to Donegal's delightful beaches, scenic drives, nightlife and, of course, the shopping"
Leaderboard on Tripadvisor
1 – Silver Tassie 4*, 465 reviews
2 – Castle Grove 4*, 146 reviews
3- Station House 3* 432 reviews
4- Mount Errigal 3* 1143 reviews
5 – Dillons 3* 53 reviews
6- Radisson 4* 637 reviews
7 – Clanree 4*, 681 reviews
8- Gallaghers 3*, 375 reviews
Tags: