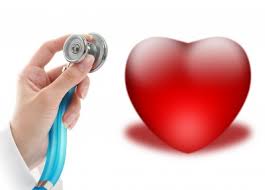 A CARDIAC screening session is being held at St Eunan's GAA club this Saturday – with players from around the county invited to attend.
It's on in the clubhouse on Saturday starting at 10 am and the cost is €45. It is being carried out by a company called Healthy Hearts/Healthy Lives.
It is open to male and female players from the age of 14-35 (under 18's need parental consent)
The procedure consists of (1) the filling in of a questionnaire. (2) an E.C.G. which takes approx 7 mins.
An Echocardiogram (ECHO) if required. An ECHO can cost up to €350, but is included in the price, again if required.
(3) Consultant cardiologist's report on ECG. (4) Referral to appropriate medical facility if required.
People interested can contact the club Health &Wellbeing officer on 086-2498263 and leave a message.
*St. Eunans GAA Club shall have no liability to any person availing of the service provided by Healthy Hearts /Healthy Lives for any injury /loss or damage howsoever arising from any negligence/breach of statutory authority on the part of Healthy Hearts/Healthy Lives in any other way out of or in connection with the performance of its service including cardiac screening.
Tags: