The fall-out from the decision by the CCC to postpone ALL the fixtures in this weekend's All-County League Division One and Two has been met with widespread anger by club players all across Donegal.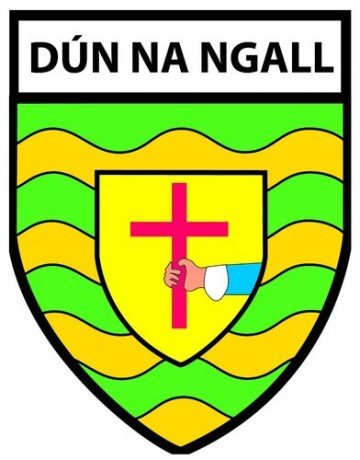 Last weekend St Michael's, Gaoth Dobhair and Glenfin refused to field in their respective fixtures citing player welfare as the main issue.
However, St Michael's spokesman Liam McElhinney then stated that St Michael's will NOT play anymore games without their county contingent.
At a meeting last night the club delegates voted in favour of postponing ALL league games until July 26th the week after Donegal's Ulster SFC final.
However, if Donegal fail to beat Monaghan they will play in the fourth round of the qualifiers that month which would mean NO round of club fixtures.
Its look almost certain that teams in the top two tiers in Donegal will play NO football in July.
This reality has promoted an angry reaction from fed up club players and club managers who now face a summer of no football.
Unfortunately, the issue of club players going months without games is a recurring theme in the Donegal GAA climate.
Some players have called for an independent players association be set up for club players in Donegal to give them a voice as they feel their protestations fall on deaf ears.
On the Donegal Hoganstand forum furious club players vented their fury and frustration at the decision.
CRNM posted, "Can't believe this decision, what a kick in the teeth for clubs and club players who actually want to play ball. The clubs voted on it so ultimately it was their call.
"Very frustrating being a club a player these last few years. My club would love to have a player on the county panel but we don't.
"We're training since the end of January and dream of summer football now it's more or less taken away from us?? Something not right there.
"The sooner we get a club players association up and running the better, then and only then will our needs be listened to.
"At present we're being trampled on, enough is enough as I for one am sick of it!
You may say get involved with your club and express your concerns to your chairman, secretary, treasurer etc but believe me when these votes take place the politics involved is crazy.
The players need a voice of their own.
Another forum user called Past and Present posted the following message, "Here's a scenario from my own club, my two lads who are at college were all set for the States for the summer.
"I told them hold on as our club was going well and needed all hands to the pumps june and July and I'd get them a start with a few favours pulled in!
"Now where do they stand low pay in Ireland or good pay in the states as they are citizens and can get work legally in the states once they step of the plane, that could pay for their next term in college!
"We came home to Ireland 10 years ago because we wanted them to be with our own family and people and never regretted the move home!
This is why I point the finger to club and club delegates who voted for this last night, they in no way measured up what they were doing for clubs or club players and it was a selfish vote with stars in their eyes, rather than the entire GAA Family being looked after!
It leaves a sour taste and questions the ability of club delegates,do they have a clue whats happening in their own club or whats going on around them!
Tags: