Dunfanaghy Golf News:
The town of Dunfanaghy has certainly got busier over the last few days and it looks like it is going to be a busy summer in the town and on the course.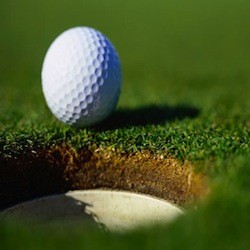 It is great to see young and old on the course all week. The course is such a pleasure to play at the moment. We also have our youth golf academy starting this Thursday. Our first 14 hole scramble took place last Friday and there was nearly 40 golfers taking part. It looks like this going to be a great success again this year. Remember you have to register before 6pm on Friday evenings with a shotgun start at 6.30pm.
Our chef is working from Wednesday to Sunday each week until the end of the summer. There is also a new menu in the bar this week and there should be something on the menu to suit everyone.
The Lady members are having a "Bring and Buy" charity sale at the square in Dunfanaghy on next Sunday 12th July at 11am. Funds to go towards a defibrillator for club and to CROI, the heart & Stroke charity
It is James, our president's week next week, and it would be great if everyone would support all his competitions during the week. There is a competition to suit everyone. Let's hope the weather is good for the week.
We are also putting the final preparations for open week in place. It is only around the corner and we will advertise details for the open week as soon as possible.
There is a number of competitions in the next week –
Wednesday 8th of July 2015 – Open Singles Stableford
Saturday 11th of July 2015 – Single's Open Competition
Sunday 12th of July 2015 – Centenary Cup Competition GOY
Results:
Mental Health Classic
1st     John McGinley/P.Harkin/M.J.McGinley/Gerry Doohan                       91Pts
2nd     Brendan Kelly/Gerald Dalton/Billy Griffen/ Michael Kelly               89Pts
3rd     M.McFadden/ D.McLaughlin/B.McFadden/J.Friel                            88Pts
4th     Leslie Sterrit/Andy Murray/Paul Smyth/Peter Johnston                   86Pts
Best Ladies Team : Ellen Druce/T.Jackson/Gaye Regan/Mavis Stewart
Ladies Longest drive     Joan Cowan
Gents Longest drive      David Lapsley
Ladies nearest the pin   Joan Cowan
Gents nearest the pin    Danny Sweeney
Wednesday open 1st July
1st   Frank Crumlish       40Pts bot
2nd   Frank Kelly          40Pts
3rd   Darren Murray        39Pts bot
Saturday 4th July Open singles
1st   Campbell Bolton   39Pts bot
2nd   Brian Wallace     39Pts
Gross   Paul Grant      29Pts
3rd   Paul Smyth        37Ptsbot
Cat:   Stanley Johnston  37Pts
1st9   Paul Burton       20Pts
2nd9   Michael McElhinney 18Pts
Sunday 5th July Monthly Medal
1st   John Chambers    63
2nd   Daniel McColgan  64bot
Gross  James McLaughlin 74
3rd   Michael Ward     64
Cat    Patrick Hunter   65
1st9   Conar Moore      31
2nd9   Cathal McMonagle 30
Function Room for Private parties:
We have hosted a number of private functions in the clubhouse recently and these have proved to be a great success. If you, or someone you know, is organising a private function please be aware that the clubhouse is available free of charge, with exclusive use for the occasion. So far, the feedback that we have been getting is that the golf club is the ideal venue for parties of up to one hundred people. Please make contact with Sarah if you are interested in holding a function at the clubhouse (074 91 36335)
Tags: