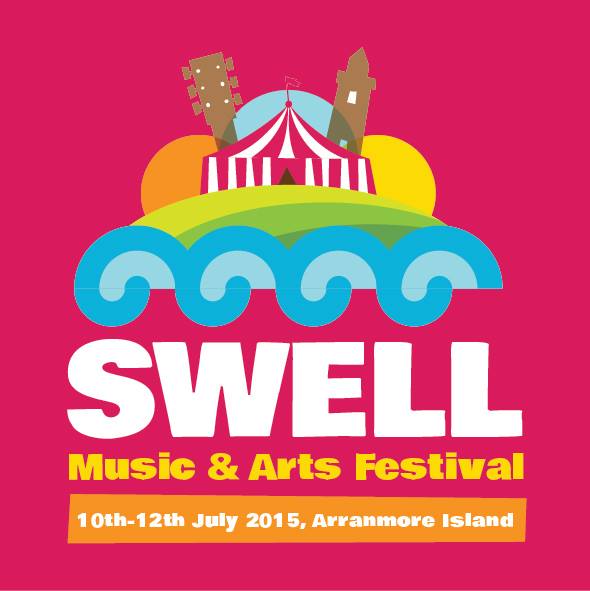 ENTERTAINMENT: The second Swell Music & Arts Festival will take place on Arranmore island this weekend form July 10-12th.
The programme is packed with over 80 acts with music, spoken word, comedy, alternative arts, creative workshops and much more.
This years headline acts are Natty Wailer & The Reggae Vibes (former member of Bob Marley and the Wailers) and much talked about Derry 4 piece Pørts (formerly Little Bear).
The festival will also feature top talent – primarily from the North West but also from farther flung parts – such as In Their Thousands, Our Native State, Gerrard i2, The Poxmen, Wood Burning Savages and The Clameens – to name but a few. There's also Color//Sound, Bunoscionn performing Trad Side of The Moon, Barry Krishna and Twin Headed Wolf.
The entertainment is spread across 4 stages, the Dave Muldowney Main Stage, the Staitse na Spiorad Speartha Stage, a Bluestacks Jam Club Open Mic Stage and the Kinnegar Stage.
In addition, there'll be art and installations, a games and kids area, archery, bubble ball and many more fun activities.
Arranmore Island spokesperson Jerry Early has praised the hard work and effort by the organisers involved in ensuring the festival takes place again this July on the beautiful Island of Arranmore.
Early told Donegal Daily, "The festival was the brainwave of popular Letterkenny man John Muldowney.
Thanks to the effort of a small but dedicated committee we have already made waves as in its 1st year THE SWELL was awarded the best small festival in Ireland.
"John is very ably assisted by Orri Mcbrearthy and Tommy Callaghan who do much of the planning and PR.
"While Ailbhe Hines and her crew run the  impressive Arts section so, so well.
"It really is a festival for all ages and all types of music lovers.
Early, is on the committee himself and reiterated his gratitude to the workers and volunteers who have worked tirelessly for months.
The popular publican, fisherman and Island spokesperson also praised the level of goodwill from so many people with no connection to Arranmore is astounding and the festival is now a huge weekend on the Arranmore calendar.
Early added, "Last year was a bit if a concern to locals as they were not sure of what kind of clientele the festival would attract but it was a total success and the festival goers showed the people and Arranmore itself total respect.
They were a credit and on the back of last years success many islanders are coming home for the weekend some from as far as Dubai.
"The forecast is great for Arranmore this weekend so it's the place to be.
For more information and tickets see www.swellfestival.com.
Tags: