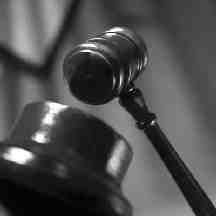 A Donegal teacher whose careless driving caused the death of a 34-year-old mother of two has had his 12 month prison sentence suspended on appeal.
Declan O'Donnell, who is 28 and from Whitehills, Churchill had pleaded guilty at Monaghan Circuit Criminal Court last month to careless driving near Carrickmacross on January 25 2013.
Appeal Judge George Birmingham said it seemed as though the sentencing judge John O'Hagan was heavily influenced by the awful consequences of the driving, rather than the actual driving itself.
Mr O'Donnell had been driving from Dublin where he worked as a teacher to his home in Donegal on a wet and dark Friday evening in January, when he crashed into Michelle McCabe, who was driving her mother and two children aged eight and six.
Judge Birmingham said it was significant that a couple in the vehicle behind him did not make any complaint of his driving. The vehicle was in very good condition, there was no drink or drugs involved and driving had appeared good beforehand.
The Court of Appeal ordered Mr O'Donnell to complete 200 hours community service, and the remainder of his sentence was suspended. He had spent three weeks in prison.
Mrs McCabe,(34), from Shantonagh, Carrickmacross was travelling with her two young children and mother on the evening of January 25th 2013 when Mr O'Donnell's car collided with her car at Tullvaragh Lower, Carrickmacross.
Last month's court heard it was a wet winter's evening but the forensic collision investigator had not determined what had caused the crash.
The defendant could not recall what exactly had happened but admitted responsibility.
Mr O'Donnell has no previous convictions and was said to be a compassionate and caring individual by a former and current employer who gave character references in court.
The court heard he had given an open apology and regretted what had happened.
Victim Impact statements were given by Michelle's husband and mother at the sentencing hearing last month.
Michelle's husband Seamus McCabe told the court the pain and heartbreak continues every day. He broke down in tears as he described how difficult it is to see his children grieving the loss of their mother in silence.
He said he was completely heartbroken and Michelle had been his soulmate. He told the court that since the accident he has been on medication to try and cope.
Michelle's mother Teresa who was in the accident wrote in her Victim Impact Statement that she often wishes God could have taken her instead.
In his judgement Judge John O'Hagan says it appears no one knows what happened but what is clear is Mr O'Donnell's car went on to the wrong side of the road and collided with Michelle's car and Michelle did nothing wrong.
He ruled to impose a custodial sentence of one year in prison to record the seriousness of the case.
At the court of appeal yesterday it emerged there were differences in opinion within the wider family of the deceased.
Michelle's mother Teresa didn't want to see Mr O'Donnell receiving a custodial sentence, while her husband felt the 12-month sentence should have been allowed to stand, the judge said.
Speaking on behalf of the Court of Appeal on Thursday, Mr Justice George Birmingham said it seemed as though the sentencing judge was heavily influenced by the awful consequences of the driving rather than the actual driving itself.
Tags: