ENTERTAINMENT: After a hugely successful opening weekend, the Earagail Arts Festival continues to deliver a full programme of theatre productions, workshops and concerts this week.
There's a jam packed programme of music, poetry, spoken word and workshops lined up for this weekend with something for people of all ages. Shows continue to sell out so early booking is strongly advised.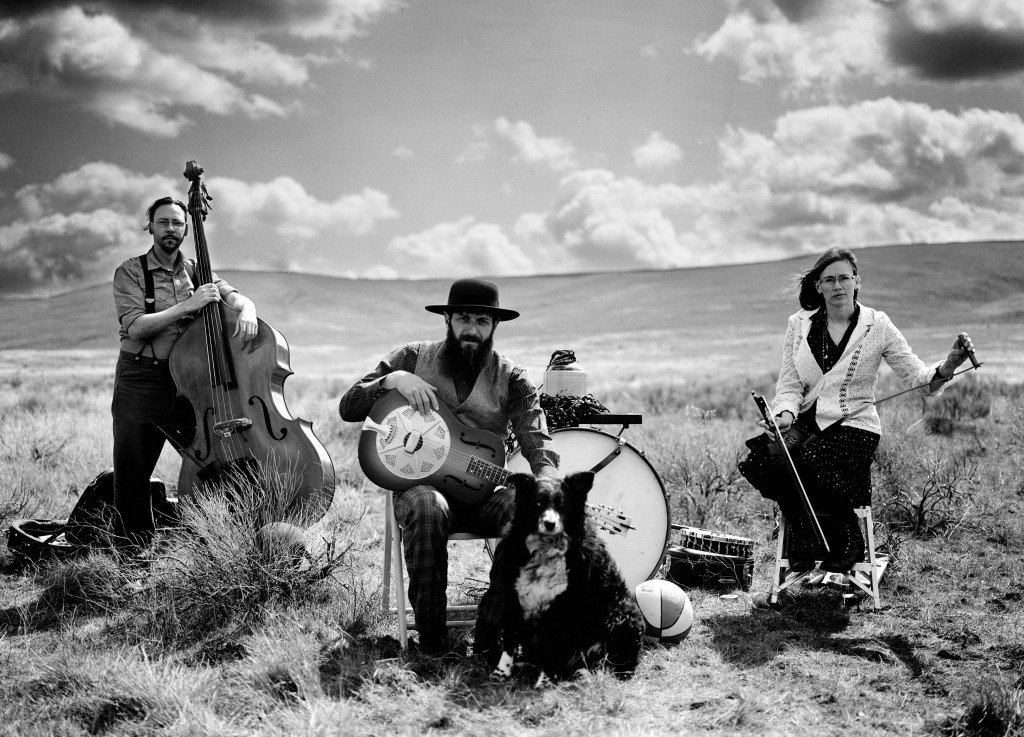 Fronted by singer, songwriter and multi-instrumentalist Travis Ward, Hillfolk Noir is a trio of neo-traditionalists playing traditional music on traditional instruments for non-traditional times.
They call it Junkerdash, and it's a sound brewed from folk, bluegrass, punk, string-band blues and other influences musical and otherwise.
One of the hardest-working bands on the US roots music circuit, Hillfolk Noir have built themselves a huge Stateside following playing what has been described as music "filtered through a country-tinged, swampy-swingin', hillbilly-delta-blues-ragtime word machine".
Working out of Boise, Idaho, they were widely recognised as one of the outstanding highlights at last year's SXSW in Austin, Texas, and have won a lot of fans in the UK too after four successful tours on this side of the Atlantic. One of those fans, the legendary BBC presenter "Whispering" Bob Harris has described their music as "amazing."
Hillfolk Noir will play at The Nesbitt Arms, Ardara tomorrow, Thursday, 16th July. Show begins at 8pm and some tickets are still available, priced at €10.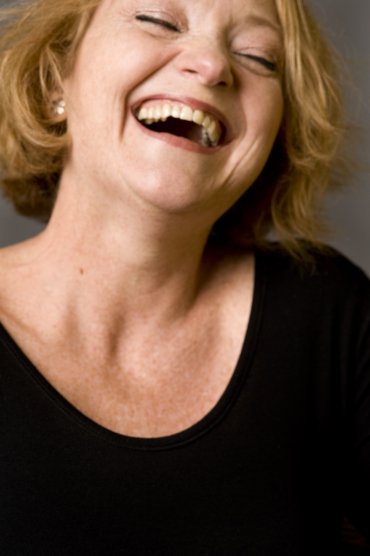 A first for the Earagail Arts Festival, and presented in association with An Grianán Theatre, Beyond The Pale – Meet The Makers is a unique event which sees international community theatre artists and practitioners gather in Donegal.
This weekend symposium offers the opportunity for delegates to discover fresh ways of working, make new connections and look forward to novel creative partnerships. With a series of presentations, workshops and discussions, the weekend will entertain, challenge and empower.
A weekend pass for all events is available at a rate of €20. Beyond The Pale – Meet The Makers takes place on Saturday, 18th July and Sunday, 19th July in the Regional Cultural Centre, Letterkenny.
Key events include a keynote address by Eugene Van Erven, Artistic Director of the International Community Arts Festival, Rotterdam, 'Open Spaces, Different Places' with Stella Duffy and Philip Parr and a masterclass with Declan Gorman entitled, 'Making Something of Our Own, Taking Something Away.' Full biographies and details on speakers are available on the Beyond The Pale – Meet The Makers section at www.eaf.ie.
Little John Nee & The Caledonia Highly Strung Orchestra perform "Lough Swilly Delta Live" featuring popular songs from their debut album "Songs from the Lough Swilly Delta". In addition to songs from the album the show will feature their latest new compositions, musical stories, comedy and the drama of being highly strung on the road.
The album features songs from theatre shows of Little John Nee recorded with the Caledonia Highly Strung Orchestra.
A mixture of comic blues and haunted ballads, featuring songs from "The Derry Boat", "The Mental", "Dead Rooster Blues", "Sparkplug" and others all given the "Highly Strung" treatment; the warm earthy guitars of Fionn Robinson, the Ella-mental voice and kaleidoscopic clarinets of Orlaith Gilcreest, the pulsing piano and hair-blowing Hammond of Jeremy Howard as well and Little John's trademark ukulele and cigar box guitar.
Little John Nee & The Highly Strung Orchestra takes place at 8pm on Saturday, 18th July at An Grianán Theatre, Letterkenny, Thursday, 23rd July at The Railway Tavern, Fahan and Saturday, 25th July at Colgan Hall, Carndonagh.  Admission is €12/€10 and tickets can be purchased online for free on www.eaf.ie. Little John Nee & The Highly Strung Orchestra is suitable for groups aged 12+ and lasts 70 minutes.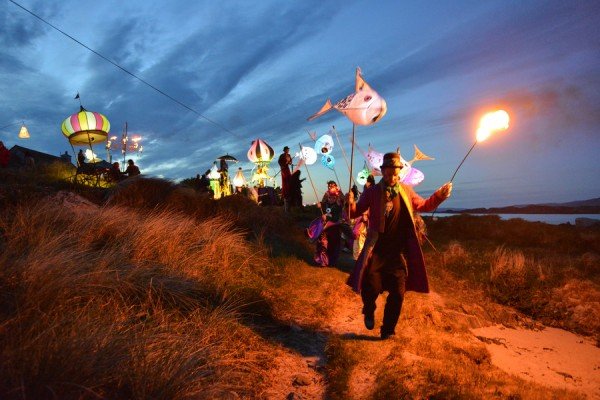 Imramh na Gealaí takes place at 10pm on Saturday 18th July at the Glebe Gallery and Gardens, Churchill. In a not-to-be-missed spectacle, LUXe use celebratory, processional and mechanical sculpture, fire and shadowplay, sumptuous costume, music, dance and aerial performance all within the landscape on an elemental voyage of imagination and realisation.
This event is open to all ages and event organisers encourage car-sharing as parking is limited. Tickets cost €8 or €25 for a family ticket for two adults and two children and parking is open from 9pm. Event goers are advised to come dressed for the weather, to bring torches and leave dogs at home.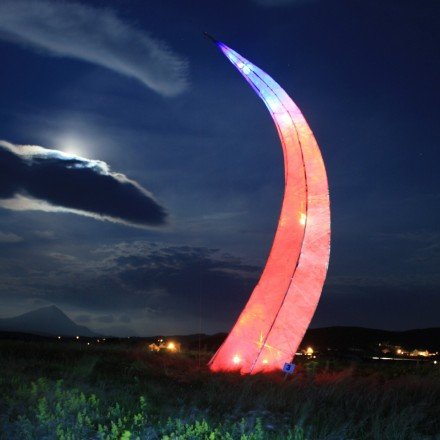 For this, the twentieth year as part of the Earagail Arts Festival, An Cosán Glas returns with another breathtaking and dramatic night-time outdoor exhibition of large-scale illuminated sculptures set amongst the sand dunes at Magheraroarty near Gortahork. Taking inspiration from the spectacular surrounding landscape of the mountains and seascapes of Magheraroarty, the artist's pieces, together with music and the work created in the children's Cois Farraige art workshops makes for a memorable and magical night for all of the family.
Loinnir takes place at 10pm on Saturday 18th and Sunday 19th July at Magheraroarty beach.  This event is suitable for all ages and admission is free but donations are welcome. The trail distance to Magheraroarty is 2 km and access is gained via Magheraroarty Pier road with parking available at pier car parks. There is limited disabled parking available beside the sculpture trail but the festival organisers would like to make people aware that the ground will not always be level. Visitors are advised to wear suitable outdoor clothing and to bring a torch.
Produced by Roise Goan, 'She Knit the Roof' is a new theatre piece, hand-made in the old Crolly Doll Factory.
At one time there were 20,000 knitters making Aran jumpers for the world from their homes in Donegal and 'She Knit the Roof' theatrically investigates and interprets the once thriving cottage industry of knitting in the county.
The production will take its audience on a spin into the forgotten yarns of our knitted history. 'She Knit the Roof' will share stories about the man from Glenties arriving with the yarn, of children sent out of the room for the knitters to catch up on the 'news', of patterns, styles and lives changing over the years, and of economic survival earned by the clash of needles late into the night.
Running from Wednesday 22nd July – Saturday 25th July, She Knit the Roof takes place in Crolly at the Old Crolly Doll Factory and will bring together a collection of 'woolly' memories. Tickets cost €12 / €10 and the show starts at 8.00pm. There will also be a matinee show on Saturday 25th July at 3.00pm.
For a full EAF programme of events and to book tickets visit www.eaf.ie or call the Festival Box Office at An Grianán Theatre on 074 91 20777.  Earagail Arts Festival is funded by The Arts Council of Ireland, Fáilte Ireland and Donegal County Council.
Tags: