CRIME ALERT: Gardaí in South Donegal are appealing to homeowners to be vigilant after a series of burglaries were committed in the area over the last number of days.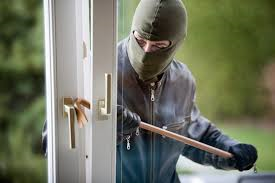 Gardaí believe a gang are responsible for breaking into the property in Ballyshannon, Donegal Town and Killybegs.
Most of the burglaries were carried out during the day when the owners of the property were at work.
However, Gardaí believe the gang isn't local and are travelling from outside the county to commit the crimes.
Gardaí say the gang are looking for cash and gold and are appealing for anyone to remain vigilant and report any suspicious activity.
Anyone with information on these crimes is asked to contact their local Garda station.
Tags: