A man with a phobia of dogs twice tried to run over a woman out walking her dog.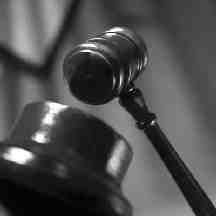 Mark Kenny, of Ballyness, Falcarragh, appeared at Falcarragh District Court charged with dangerous driving.
On August 14th last, local woman Marie Sharkey was out walking her dog when sh was approached by a car being driven by Kenny, 45.
On one occasion she had to jump back into a hedge to avoid being struck by Kenny's car and on a second she had to jump back into the doorway of a house.
She was so shaken by the incident that she reported th matter to local Gardai.
Solicitor for Kenny, Mr Cormac Hartnett, said his client had no recollection of the incident.
He said his client had mental health issues but though medication, his condition had improved considerably.
He said the only explanation his client could offer for the incidents was that he has a phobia of dogs and this may have led to his actions.
Judge Paul Kelly said he was satisfied to hear that Kenny's medication had now helped to stabilise him.
He ordered that a probation report be carried out on the accused and adjourned the case.
Tags: