Quick-thinking neighbours managed to apprehend a burglar who attempted to break into the parochial house in Lifford.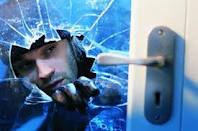 The raider smashed a glass window at the house on Sunday last but the noise was heard by residents living nearby.
The residents managed to apprehend and hold the burglar until the Gardai arrived.
The local priest was not in the house at the time and nobody was hurt.
The suspect is to appear at a future sitting of the local courts.
Tags: