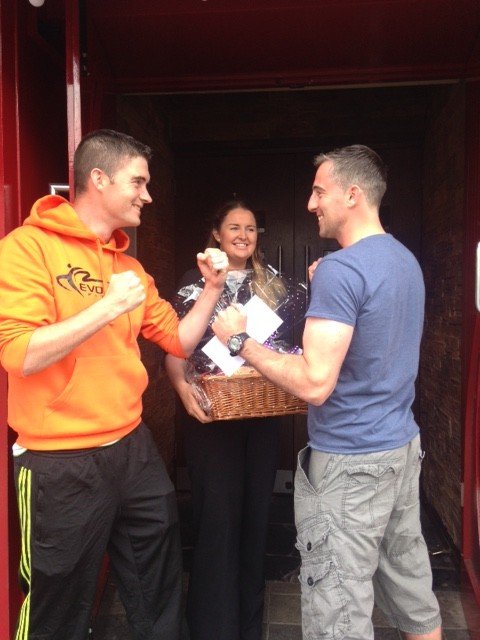 ARMY-GEDDON: Voodoo Venue are helping the 'Finner Fighters' fight night which has been organised to raise funds in aid of Baby Caolan Melaugh.
Little Caolan Melaugh was just TEN weeks old when his parents were Gerard and Stacey were given the devastating prognosis that their son had an extremely rare form of cancer.
Voodoo Venue is helping the 'Finner Fighters' by sponsoring Army soldier and popular Termon native Mark O'Donnell.
The big fight night between the Finner men will take place this Friday at the Clanree Hotel.
Gerard's Army colleagues based in Finner Camp Donegal united together and organised this massive event ARMY-GEDDON, which promises to be a total knock-out.
HOUSE Wine Bar & Tap Room Letterkenny also donated one of their luxurious Craft Beer and Wine Hampers which will be raffled off on the night..
Celebrate in style at the after-party in Voodoo where all guests attending the big event will receive free entry into Voodoo Night Club..
Every Friday Voodoo Club serves a range of drink promos and and offers which includes 3 shots of Micky Finns for €10 and 3 bottles of Desparado's for €10
Entertainment line-up
Voodoo Lounge 
Friday 17th – whitewater
Saturday 18th – Royalflush
Sunday 19th – Rackhouse Pilfer
Donegals only dedicated Cocktail Bar
Voodoo club 
Friday 17th – DJ Paddy Friel
Saturday 18th – DJ Kevin Lennon 
Vintage 
Saturday 18th – DJ Daithi Ramsey opened from 9pm
Drink Promos all weekend 
Micky Finns Shots 3 for €10
Desperado's 3 for €10The Liquor Rooms Letterkenny
Sunday 19th 12midnight 
DJ Paddy Kelly 
Best of luck Mark from all the team at Voodoo Venue..
Voodoo Venue Letterkenny – Caring for our Community!!
Tags: