BREAKING NEWS: One man has been arrested and Gardai are hunting for three others after a high-speed chase in the Raphoe area tonight (FRI).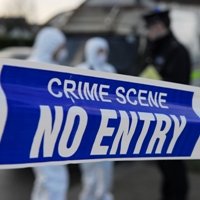 The incident happened just after 11pm when Gardai noticed a white Audi car acting suspiciously in the Raphoe area.
The Gardai pursued the car but it picked up speed and headed towards the Tullyvinney Junction.
Gardai pursued the car but it reached such excessive speeds that Gardai pulled back.
When they caught up with the car it had crashed.
One man was arrested at the scene but up to three others escaped on foot through fields.
Gardai are currently searching for the other suspects.
Tags: