Donegal-based Playwright Brian Friel will be honoured next month in a cross-Border celebration of his life's work.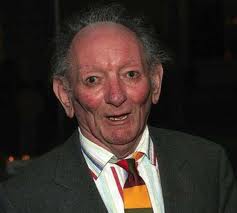 The Lughnasa International Friel Festival, directed by Seán Doran, will run from August 20th until August 31st, with plays, talks, music and dance, the organiser promises.
It begins with a journey across the Foyle estuary from Magilligan to Greencastle, Co Donegal, where Friel now lives, for four days of events linking the writer with his place.
Irish Times columnist and writer Fintan O'Toole will give the opening lecture at the Guildhall in Derry, which was the setting for Friel's play Freedom of the City, introduced by Gary McKeone.
The Lughnasa Festival, which is to become an annual event, will each year host a new production of one of his works, beginning, appropriately, this year with Dancing at Lughnasa.
Tags: