Bruckless/Killaghtee/Dunkineely News
Dunkineely Festival
Dunkineely Festival will be held on the weekend of the 28th-30th August.
The Start of the Festival will be @ 7pm on the 28th with the Killaghtee Marching Band.
The Official Schedule will be available over the next few weeks.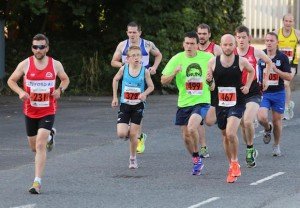 Here is just a taste of upcoming events: Soap Car Racing, Marching Bands, Late Night Dance, Youth Disco, Adult Dance night / Games, Children's Play area, Bouncy Castle, face painting, etc, etc. Music and quizzes in all local Bar's, Pet Show.
Anybody willing to help, please contact Gerry on 087 6993095. Thank you.
We look forward to seeing you there!
Trip to Tipp Summer Bus Tour
Conneely Travel and JIW Tours have organised their annual summer special 3 day tour for Tipperary and Laois on Tues 28th to Thurs 30th July. This is a fun, social bus tour outing, with some gentle strolls, shopping, social dancing and a guided tour along the way. The tour includes visits to Emo Forest Park, Holy Cross Abbey and the Rock of Cashel. For further info, cost and bookings, ring Keith on 087-9213200.
Bruckless Cemetery Sunday
Cemetery Sunday will be held on Sunday 26th July at 4:00pm. Parishioners are asked the tidy up their family plots for the occasion. Thank you.
Adult Religious Education Course
8/10 weeks – one evening per week starting in September (PG). Topics covered: Baptism, Penance, Eucharist, Extra unction, Holy Orders, Matrimony, Our Lady, The Saints. This will be a short course with basic information on the Sacraments and is suitable for anyone with an interest in the faith. It will be helpful for those who would like to gain more knowledge about the faith. The title of the course is "I Believe". If you are interested contact the parish office at Bruckless by phoning (074)9737015.
Courses
Dunkineely Community Ltd (DCL) are planning a six week course in either Upcycling (i.e. converting old and waste materials into something new and useful e.g. furniture) or a Follow-on Interior Design Course with Sile Kelly (the most popular of these two would run).
If you are interested in any of these, please contact the DCL office on 087 3421922 or 074 9737678 as soon as possible. Courses will run subject to application for ETB part funding on the Community Education Support Programme.
ETB Adult Education Services
The following courses for adults may be commencing in Donegal Town in the near future.
(1) European Computer Driving Licence (ECDL) Monday & Tuesday 9.45am to 1.45pm
(2) QQI (FETAC) Level 4 Major Award in Information and Communications Skills. Wednesday, Thursday & Friday 9.45am to 1.45pm
(3) QQI (FETAC) Level 5 Major Award in Nursing Studies. Thursday & Friday 9.30am to 2.30pm and alternate Wednesday 9.30am – 1.30pm. (limited places available).
(4) QQI (FETAC) Level 5 Major Award in Early Childhood Care & Education. Monday & Tuesday 9.30am to 1.45pm and alternate Wednesday 9.45am to 1.45pm. (limited places available).
The courses are part-time and are free of charge to any adult with less than upper second level education / have a social welfare payment / have a medical card. Courses are accredited by QQI (Quality and Qualifications Ireland) and do not affect existing social welfare entitlements. For further information and an application form contact: 074 9725520 or email: [email protected]
Local Representative
Cllr. Niamh Kennedy will be available for members of the community in DCL office, Dunkineely on Thursday evenings 5:30 – 7:30pm. Mobile: (087)2062336 Email: [email protected]
Ceol agus Craic
Traditional music session each Wednesday at McIntyre's Bar, Dunkineely at 10pm. All musicians and singers welcome.
Recovery from Emotional Distress
G.R.O.W. – Gradually, Regaining, Our, Wellbeing! Support and a program for recovery. Weekly Meetings at Niall Mor Centre, Killybegs on Thursday evenings at 7:30pm. Also in the Day Hospital, adjacent to Donegal Hospital on Tuesday evenings at 8:00pm. For further information contact Marian on (086)7856912. All are welcome.
Daisy Days
These days are for the children of Donegal who have Downs Syndrome, Mitochondrial Disease, and any additional needs children of the county. The Daisy Days will be held in Daisy Cottage, Dunkineely on the 23rd and 28th of August next.
Sunday the 23rd August is for the babies and children up to 6 years old.
Friday the 28th August is for 7 years to teens.
So far in the entertainment side we have Mickey & Minnie Mouse coming for the younger children and babies and for the older children we have Jose with his birds from the Raptor Rescue Centre in Glenties and also one or two rally cars coming.
We want to make it a fun day out for these children and young adults and so am trying to enlist the help of as many as possible to make them days to remember.
We have some offers of help (making tea, washing up, homemade buns/cakes etc.) more help would be very welcome. We would particularly welcome the help of musicians, face painters, magicians etc.
You can be contact Kathrine McGlynn on 074-9125942 or 087-6188340 or at [email protected]
The Point 10k
The Point 10k Charity Fun Run/Walk will be held this year on Saturday the 15th of August. This year's charities are St. Vincent De Paul (Donegal Branch) and Spina Bifda Hydrocephalus (Donegal Branch). We hope to see a big turnout to support these two brilliant charities that help the local community.
Registration and entries will take place on the day from 9am – 10:30am at the Dunkineely Methodist Hall, try to register before 11.00am as race starts at this time. Entry fee: Adults = €10, Students & Youths = €6. Prizes for all categories!!
Refreshments will be served after In the Methodist Hall in the centre of the town.
DCL Office
Please feel free to pop into the office any morning Mon-Fri 9.30-12.30 and chat with Michael, use the Internet (20c per half hour), print or photocopy documents (20c per page) or borrow a book (20c per book).
Going on a Sun Holiday?
Print you Boarding Pass with us in the DCL office.
Researching a Family Tree?
DCL has a copy of the adjoining Methodist Church index of Births & Marriages 1860 -1899 (Ardara and Dunkineely). Also the Burials Register for the same congregations from 1950 to 2007.
Library
Dunkineely Community Ltd (DCL) – Has a small library of over 500 books from Children's Literature, Teenage Fiction (The Fault in our stars), Classics (Jane Austen – Pride and Prejudice), Horror, Comedy, Booker-Prize etc. Borrowing 20c per book.
Tags: