Letterkenny Ladies Golf News:
Lady Captain Margo, Vice-Captain Jackie along with all the ladies from the club would like to congratulate the Junior Team ladies who won 1.5 matches against Lurgan G.C in Lurgan on Saturday 18th. Team members were Mary Murray (9), Marian O'Sullivan (10), Tracy Spence (12) Angela Bradley (12), Anne Cannon (12) and Veronica McAteer (12) [reserve]. A date for the return leg to be confirmed. Best of luck to Marian and her team.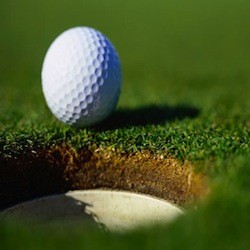 Tuesday the 14th was an Open Competition  sponsored by Healthwise Pharmacy, winners were Angela Bradley (12) 36pts runners up were Elaine Russell (19) 35pts, Cynthia Fuery (15) 34pts and Celine Bradley (15) 34pts the front nine went to Deirdre Hensey  20pts [bot] back nine went to Eileen Williamson 18pts [bot]. Well done ladies.
Unfortunately due to the terrible weather last Friday 17th our Club Classic was postponed it is now rescheduled for Friday the 31st. It's a Ladies and Gents Classic, teams of four €80 per team any combination book online or contact the pro-shop on (074)9121150.
This Friday 24th there will be a Charity Golf Open at Letterkenny G.C. It is a Ladies and Gents Single Stableford Competition in aid of the N/W Breast Care Unit sponsored by the Silver Tassie Hotel & Spa, entry fee is €25pp which includes a complimentary meal served in the Silver Tassie from 5pm. Entertainment  and prize giving @ 9.30pm. All prizes winners must be present.There is great prizes to be won for 1st, 2nd and 3rd there is also prizes for the longest drive and nearest to the pin. If you fancy a chance in winning one of these great prizes and would like to support this worthy cause book online or contact the pro-shop on (074) 91 21150.
Thursday the 30th is the Little Angels Open Competition.All welcome book online or contact the pro-shop (074) 91 21150.
The first round of the mixed match play is complete. Congratulations to all the winning teams, awaiting a date for the 2nd round. Singles match play is also on notice board first round must be completed by the 31st of July.
Lady Captain Margo's day is fast approaching, be sure and have four competition cards returned, to insure you are eligible to win Lady Captain's Prize. It'll be a busy and fun few days so come along and support Lady Captain Margo and enjoy a few days of good golf in a nice enjoyable atmosphere.
Tags: