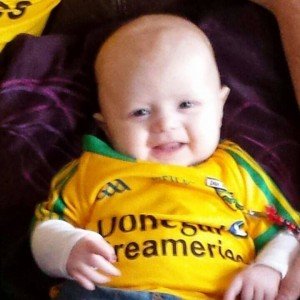 HUNDREDS of people are expected to come out and run for the Caolan Melaugh fund on Friday night in Killygordan.
Brave Caolan has been suffering from an aggressive form of cancer since he was just 10-weeks-old.
The Caolan Melaugh 5k and 1k Heros Kids Race will take place this Friday the 24th July at 7.30pm.
The event is organised by Killygordan Crossroads Runners (KCR) in partnership with Red Hughes CLG.
The event is sure to attract walkers, runners and families from all over with special kids race kicking off the night at 7pm with certificates for the first 100 kids. Dress up as superheroes optional.
The main race starts at 7.30pm.
The race registration is from 5pm to 7pm with race start at Monellan.
Tags: