ENTERTAINMENT: After a fantastic two weeks of music, theatre productions, workshops and sell-out shows including Hilfolk Noir and the unforgettable, The Unthanks, the 27th Earagail Arts Festival draws to a close this weekend.
There's still a packed programme of events for all the family across the county this weekend, and tonight, (Wednesday 22nd July), marks the opening night of the Earagail Arts Festival centre-piece production, She Knit The Roof.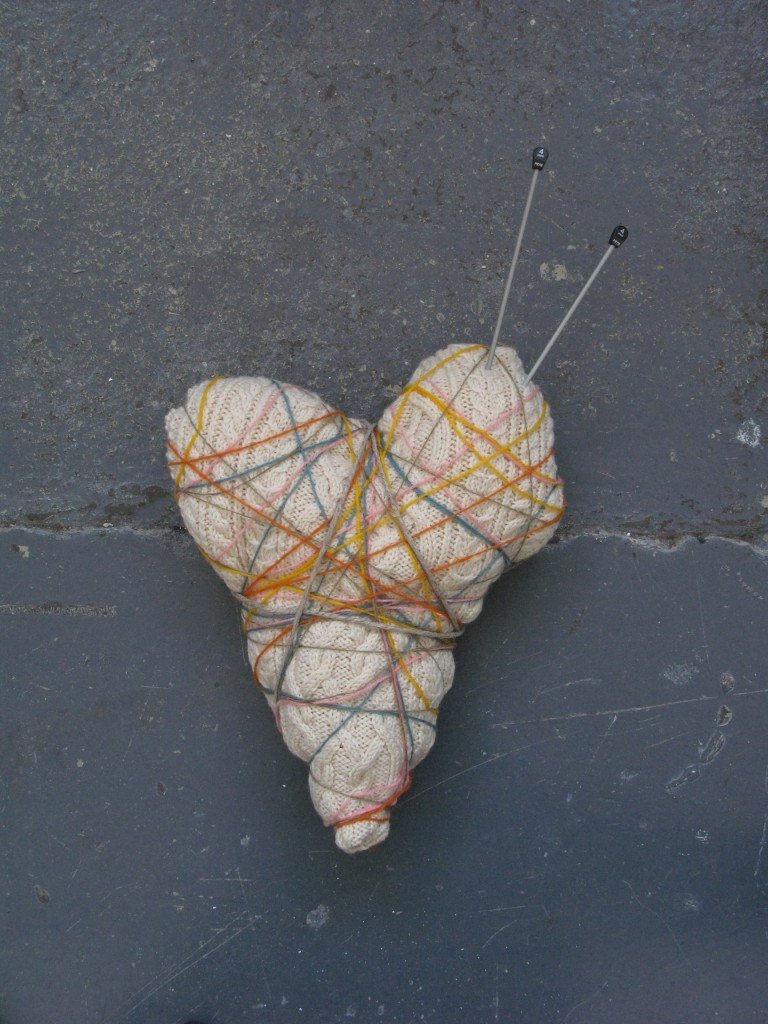 Set in Crolly in the Old Crolly Doll Factory, She Knit The Roof is a promenade theatre piece that takes its audience on a spin into the forgotten yarns of Donegal's knitted history.
Audiences will enter the old Crolly Doll factory building on the night and experience a series of vignettes performed by women who knit.
The piece will share stories of a time gone by: about the man from Glenties arriving with the yarn, of children sent out of the room for the knitters to catch up on the 'news', of patterns, styles and lives changing over the years, and of economic survival earned by the clash of needles late into the night.
Audiences will enter the old Crolly Doll factory building on the night and experience a series of vignettes performed by women who knit.
Lorna McLaughlin of The Henry Girls and Megan Nic Ruairí of Clann Mhic Ruairí will also feature in the production, which opens at 8pm tonight, Wednesday, 22nd July and runs until Saturday, 25th July in Crolly at the Old Crolly Doll Factory, (8pm nightly).
There will also be a matinee show on Saturday 25th July at 3.00pm. Tickets cost €12 / €10.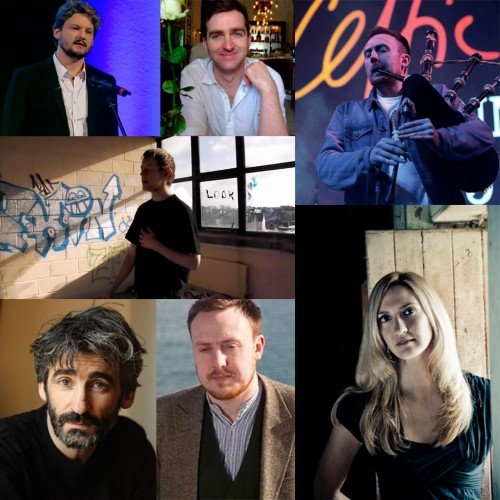 On Wednesday 22nd July, The Modern Bards will present a discursive workshop where the poets and singers will discuss the bardic traditions and its relevance today in terms of the collaborative processes between artists.
The workshop is then followed by an evening concert where singers, poets and raconteurs from Scotland and Ireland that like to push the boundaries of traditional arts will come together for this specially commissioned Earagail Arts Festival collaboration.
The Modern Bards is a unique chance to see the most innovative and daring exponents of traditional Gaelic arts, with Irish and Scots Gaelic living and breathing in song and verse.
This workshop is free to attend and will take place at 2pm in the Dunlewey Community Centre. The concert will take place at 8.30pm in An Chúirt Hotel, Gweedore tonight, Wednesday 22nd July. Tickets are priced at €8/€6.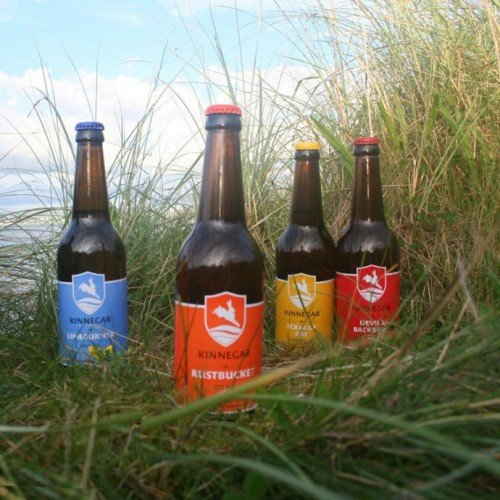 Earagail Arts Festival in association with Kinnegar Brewing and Rathmullan House presents Kinnegar Craft Brewery Tour Visits.
Visits to Kinnegar Brewing delight both craft beer enthusiasts and their sometimes reluctant partners and traveling companions.
The Kinnegar Craft Brewery Tour Visits are informative but above all entertaining. Come to grips with how beer is made — from raw materials through the brewing cycle, to fermentation, conditioning and packaging.
Afterwards you'll have a completely different appreciation of the flavours and aromas of your next glass of beer.
Follow The Hops – Kinnegar Craft Brewery Tour takes place on Wednesday 22nd July at 5 and 7pm and costs €10. A shuttle will be provided to the brewery and back from Rathmullan House.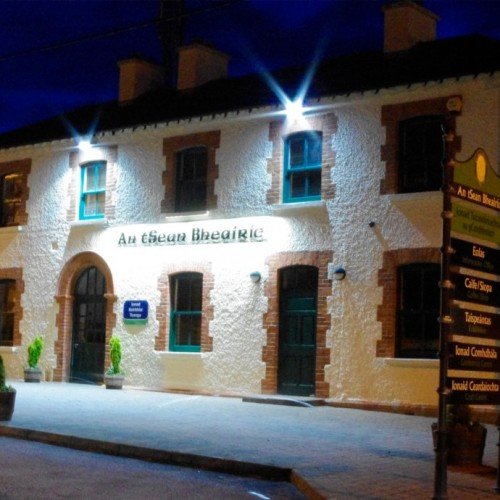 Ceol Agus Tapas is the best of traditional and contemporary music from Cloughaneely served up with wine and tapas in an intimate, family-friendly, café setting. Ceol Agus Tapas takes place on Wednesday 22nd July at An tSean-Bheairic, Falcarragh at 8pm.
This event is free and suitable for all ages.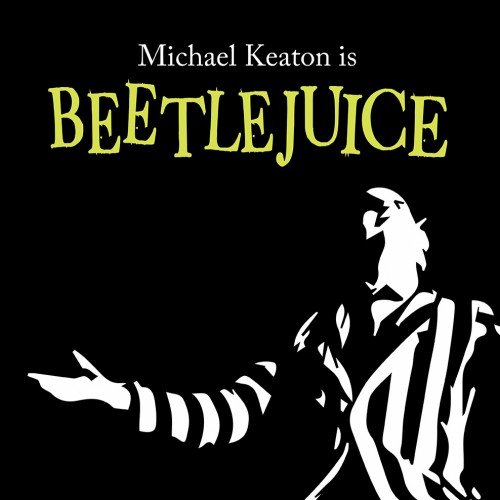 This weekend marks the closing weekend of the Earagail Arts Festival and tickets are selling for the ever-popular Drive-In.
Hosted in the beautiful surroundings of Ards Forest Park and as part of the continued partnership with Belfast Film Festival, The Drive-In at Earagail Arts Festival presents Tim Burton's American comedy fantasy Beetlejuice this Thursday, 23rd July and The Breakfast Club on Friday, 24th July. Tickets cost €25 per car and the film starts at 10pm.
Access only to car park via main park entrance from 7.30pm. (follow signs N56 to / from Letterkenny / Dunfanaghy).
Please note places are allocated on a first come first served basis. No vans permitted. MPVs, 4x4s and Jeeps will be parked at the rear of the car park to ensure visibility of the screen from smaller vehicles.
Please co-operate fully with stewards and staff. All patrons are asked to respect the ecology of the park and to please use bins and waste disposal provided. Max of five persons per car.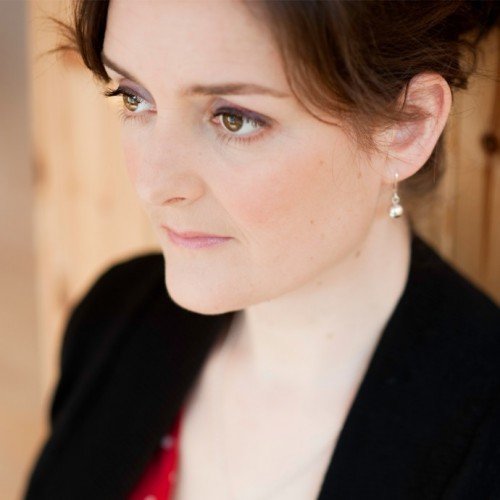 Irish writing has undergone a huge shift in the last five years. Emerging from post-boom Ireland is a new generation of writers, seeking to make sense of our changed land.
Through short stories, novels, humour and surrealness, they inhabit big cities, rural towns and anonymous coastlines.
For this literary weekend on the Wild Atlantic Way, curated by Sinéad Gleeson, Earagail Arts Festival is joined by some of this new generation, including Kevin Barry, Belinda McKeon, Sara Baume, Nuala Ní Chonchúir, Gavin Corbett and Lisa McInerney.
On Saturday 25th July at 2pm, Nuala Ní Chonchúir will host a writing seminar for first-time and experienced writers.
This seminar will zone in on the important elements in fiction writing; using quotes, exercises and examples, Nuala will show participants how to be mindful in their writing, from start to finish, exploring early decisions in fiction writing: the importance of a strong title and a good opening; explore apt language use, story/plot and the creation of believable dialogue.
The class will examine character under the following headings: motivation, conflict, profiles and naming.
This class is suitable for the first-time writer as well as those who have been writing for a while. Participants will also receive a handout.
Kevin Barry will show on Saturday 25th July at 4pm. Kevin Barry's novel City of Bohane (2011) won the International IMPAC Dublin Literary Award. He has published two short story collections:
There Are Little Kingdoms (2007), which won the Rooney Prize for Literature and Dark Lies the Island (2012) and his work has appeared in The New Yorker and Granta. His stage plays have been performed in Ireland and the US, and his radio dramas have been broadcast by RTE and the BBC.
His second novel Beatlebone is about John Lennon's 1978 visit to Ireland and will be published this autumn. Chaired by: Derek O'Connor.
On Sunday 26th July at 2pm, two of the most intriguing new voices in Irish Fiction, Belinda McKeon and Sara Baume, will discuss their publishing stories, and their work.
Belinda McKeon is the author of two novels, Solace, which won the Faber Prize and was named Irish Book of the Year 2011, and Tender, which has just been published by Picador. She is originally from Longford and has lived in New York for the past ten years.
Sara Baume won the Davy Byrne's Short Story Award and Hennessy Literary Award for her short stories.
Her debut novel, Spill Simmer Falter Wither, was published by Tramp Press and will be published in the UK by William Heinemann in October. Chaired by: Derek O'Connor.
On Sunday 26th July at 4pm, Lisa McInerney and Gavin Corbett will host the final seminar of the weekend.
Writing humour, telling strange stories and modern Ireland turned upside down; these writers shake up old story forms with satire in the post-Celtic Tiger Ireland. Gavin Corbett was born in Co Galway and raised in Dublin, where he still lives.
His novels include Innocence (2003) and This Is the Way (2013), which won the Kerry Group Irish Novel of the Year award.
His anarchic third novel – Green Glowing Skull – about three Irish Tenors was published in May by Fourth Estate. Lisa McInerney's short stories have appeared in the Faber anthology Town & Country and her debut novel The Glorious Heresies was published in April. Chaired by: Sinéad Gleeson.
Coast, Town & Country – The Best New Voices in Irish Writing will take place at the Malin Hotel, Malin, on Saturday 25th and Sunday 26th July. Tickets for each event cost €10 or a special rate of €30 for all events. Call the box office on 074 91 2077 or visit www.eafie to book tickets.
For a full EAF programme of events and to book tickets visit www.eaf.ie or call the Festival Box Office at An Grianán Theatre on 074 91 20777.  Earagail Arts Festival is funded by The Arts Council of Ireland, Fáilte Ireland and Donegal County Council.
Tags: