Inishowen Against Water Charges & Right2Water Donegal, say any agreement with Irish Water Contractors may be being overly optimistic.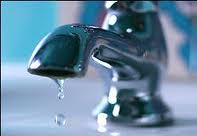 They say that in a number of other areas throughout the country, agreements such as these have been made with varying degrees of success.
"When we received the offer of a meeting, we in Right2Water Donegal & Inishowen Against Water Charges acknowledged the offer, however, we pointed out that no installation of water meters was taking place as the water metering programme in Donegal was suspended."
We will continue to support every group in the campaign and acknowledge that they must campaign in the way they decide, said a spokesman.
The question does now need to be asked as to why anyone would sign a document effectively giving licence for metering to restart in the county."
Inishowen Against Water Charges and Right2Water in Donegal have been to the forefront of the water charges movement in the county. We are very much a people's movement and always try to activate as many people in this movement as possible.
We believe that any meeting should be as broad and as inclusive, to represent as many views of people who oppose water charges and metering, as possible. We felt that it would be inappropriate to attend such a meeting without at least seeking a mandate from the communities first. This isn't our call to make, unless householders in Inishowen, and especially those who are active against water meters, want it. No small group of people can enter into an agreement like this on behalf of whole of Inishowen without proper widespread consultation.
When the group received the offer of a meeting, they say they felt it was only right to begin a consultative process with the people of Inishowen.
"This consultation is still ongoing.
"In our discussions to date no one as yet has thought an agreement was the way to go, although a few people did think a meeting may be useful.
The hard pressed householders of Inishowen must always be taken into consideration. People have a right to at least be asked for their view before any agreement is entered into.
The anti-water charges movement is a collective effort and so consideration must also be given to people in the rest of the county, many of whom have already worked very hard to oppose metering.
Given that assurances were given to groups in the county that houses which had signs up indicating they did not want a meter would not receive one, and that these assurances were subsequently broken, we feel this would make them untrustworthy.
Inishowen Against Water Charges & Right2Water Donegal say they urge the householders of Inishowen not to become complacent and rely on signs on windows alone to deter the installers.
"The success of the Right2Water campaign to date has been through a combined approach of resisting water meters, non-payment of charges, mass peaceful protests and persistent political pressure.
"We need to ensure that all of these tactics are employed to the fullest extent of our ability at all times, in order to defeat the water charges and abolish Irish Water.
Tags: