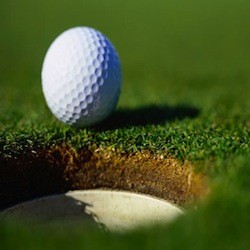 Dunfanaghy Golf Club Notes:
We had the Lady Captain's week and there was a great turnout for all of the competitions during the week. Well done to everyone that helped the Lady Captain during her week. Well done to Heather Hamilton who was victorious on Saturday in tough conditions. A great night was had by all in the clubhouse after the presentation. Thanks to Mabel for a wonderful week of competitions and lively prizes for all the prize winners.
The committee would like to thank all who gave their time on Thursday evening repairing the divots on the course. We will all benefit in the next few months as the course is wetter than usual and therefore a lot more divots on the course.
Captain's week kicks off this Monday evening with the Gents shoot out, Tuesday is Captains prize to the Ladies, Thursday is mixed scotch foursomes, and Friday is the Captain's scramble ,draw for scramble will be at 4pm with a shotgun start at 4.30pm. We wish Captain Eugene all the best for his big day and look forward to seeing as many of you as possible playing in the competitions. Let's hope the weather is kind to Eugene this week.
There is a number of competitions in the next week –
Wednesday 12th of August 2015 – Open Singles Stableford
Thursday 13th of August 2015 – Captain's Mixed foursomes
Friday 14th of August 2015 –Men's Captain's Scramble
Saturday 15th of August 2015 – Captain's Prize
Sunday 16th of August 2015 – Gent's club Stableford
You can book on-line at Dunfanaghy Golf club website or ring the clubhouse on 0749136335
Results:
Wednesday Open 5th of august 2015:
1st: John Hanna 40pts
2nd: Frank Mullen 37pts
Gross: James Mc Bride 29pts
3rd: Mal Johnston 36pts
Category; Kevin Montgomery
Juvenile Category: Connor Cheevers
1st 9: Eamonn Hunter
2nd 9: Fergus Walshe
Saturday Lady Captain's prize to the Men:
1st: Keith Lapsley 39pts
2nd: Colin Higgs 38pts bot
Gross: Michael Wilson 27pts
3rd: Dan Sweeney 38pts
1st 9: Patrick Mc Ginley
2nd 9: Peter Wilson
Sunday Gent's Stabledford/Captain's Shootout qualifier
1st: Mark Mc Cormack 40pts
2nd: Paul Smyth 39pts
Gross: Keith Lapsley 31pts
3rd: Niall Mc Cormack 38pts
Juvenile Category: Max mc Creevey 40pts bot
1st 9: Sean Ferriter 21pts
2nd 9:Gerald Dalton 20pts
Function Room for Private parties:
We have hosted a number of private functions in the clubhouse recently and these have proved to be a great success. If you, or someone you know, is organising a private function please be aware that the clubhouse is available free of charge, with exclusive use for the occasion. So far, the feedback that we have been getting is that the golf club is the ideal venue for parties of up to one hundred people. Please make contact with Sarah if you are interested in holding a function at the clubhouse (074 91 36335)
Tags: