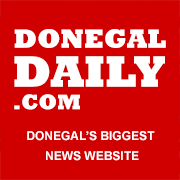 WITH the recent Leaving Cert results there are celebrations and tribulations across Donegal as students chase places at third level college or re-think what they're going to do next.
But here one reader has a different view;
Sir,
Over the last few years Ireland has changed.
Priests are no longer at the centre of life in rural Donegal they way they once were. That's a good thing.
Politicians have fallen from grace; even the bank manager is no longer the the 'boy' he thought he was (they were invariably men).
But the teacher remains beyond reproach.
So that I, as a parent, cannot do anything or say anything about the shocking lack of aptitude displayed by several of them in their so-called teaching of my son.
He did ok at Leaving Cert; it's not the end of the world.
But he would have done so much better had four of his teachers given a damn about him or anyone else in his class for that matter.
Those who did better went to grinds; it always amazes me to see the pictures in the local rags of teachers/principals alongside their 'best' students every year with little or no credit to the grinds teachers whose work was really responsible for the results achieved.
And there is never any mention of the large amounts of cash handed over to achieve those results.
As taxpayers increasing numbers of us (i.e. parents) are paying TWICE for an education; once to the school and once to the grinds teachers.
This is no longer acceptable – and cannot be allowed to continue.
It's time failing teachers (we all know who they are) were drummed out of the classroom once and for all.
These people hide behind unions and employment laws so they can – literally – do feck all.
Every teacher should be assessed properly; the good ones have nothing to fear.
But how long will this annual farce of the Leaving Cert and Junior Cycle results continue in a country supposedly maturing to itself?
How long will parents in this country continue to fork out thirty quid an hour to get lessons for their offspring because they aren't getting a proper education at school?
And how long do we have to stand back and allow poor teachers to remain in our classrooms?
Yours sincerely
A DAD
Co Donegal
(Name and address supplied)
* Got a view? info@donegaldaily.com
Tags: