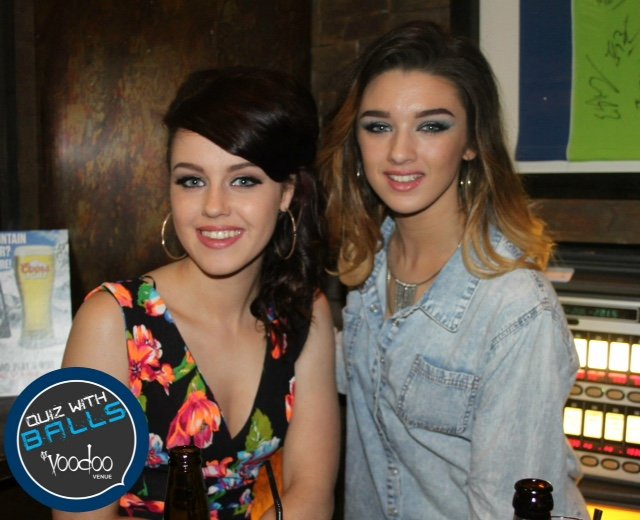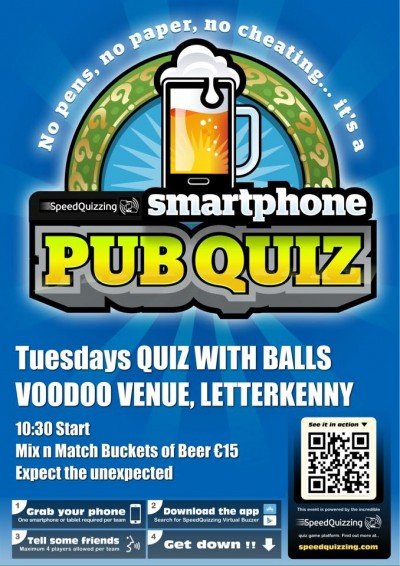 ENTERTAINMENT: Voodoo Venue Letterkenny have changed the face of traditional quizzes by launching 'OPERATION TUESDAY – SPEEDQUIZZING'!
With a FREE crate of drink on offer for the winners it's easy to see why so many people are participating and enjoying the modern day twist to quizzes.
The Speedquizzing App turns a Smartphone or table into a multi-functional buzzer, making the whole experience very much like taking part in a TV Show.
Our Quiz Master Oisin Cannon connects with all players over the WiFi network, from which they read and answer the questions.
Oisin also has instant access to information such as which team is in the lead, who answered the fastest and so on.
Our newly revamped Quiz is held every Tuesday 10.30pm at the unquestionable and stylish Voodoo Lounge, mainly centred around Sport, Celebrities, General Knowledge, Fashion, History, Movies and much more from a range of rounds which includes a picture round, Sound Round, Buzzer Round and Keypad Round and "head on challenges".
No cheating guaranteed, and a fun night promised, you never know you might even win your drinks for the evening!!
Speedquizzing takes quiz fun to a whole new social level.
Tags: