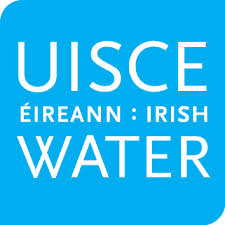 A CO Donegal family who use their own water supply have been warned by Irish Water that they have 14 days to pay up – or else.
A local Cllr has laid into Irish Water for sending out a demand for almost €130 from the family who are not on any mains supply.
The family near Churchill is so far removed from the mains supply that they'll never stand a chance of getting a connection.
"This family has no connection to the mains and don't even live anywhere near a connection. Where is Irish Water getting this information from?" asked Cllr. James McDaid last night.
He told today's Tirconaill Tribune that he'd queried Irish Water some weeks ago to find a solution to the crux but so far they'd not responded to his query.
He said the family has been given a range of different options on how to pay.
And he says that is beyond a joke at this stage given the reality of the situation in which the family finds themselves with their own private water source.
Meanwhile Cllrs. McDaid and Ian McGarvey are to raise the current progress being made by Irish Water at next week's Council meeting
His motion is asking that Irish Water give a full presentation of the ongoing work to date in the Letterkenny municipal area.
He's also questioning what progress has being made and what money has being secured to carry out proposed upgrades.
"We are now 15  months into this Council term and I think a presentation to the members is long over due," he added.
Cllr McGarvey has put down a motion seeking that Irish Water to provide detail of timescale for an improved quality of Water to Rathmullan and Letterkenny and for the water company to provide an update of all the urgent sewerage problems within the Letterkenny area.
Meanwhile Irish Water has responded to the article with a statement saying that all residents were given ample time to warn them that they were not connected to a public supply.
Their statement reads "Irish Water, when established set about creating a database of all those on the public water network in Ireland. As has been widely reported such a database had not existed previously therefore we used databases already in existence, such as the local property tax database. We asked all those not on the public water network to contact us and confirm that they were not customers and amended our database accordingly.
"Both customers and non-customers who registered their details with Irish Water prior to June 30th are eligible for the €100 Water Conservation Grant.
"Anyone who is not a customer and is receiving bills should contact Irish Water on 1890 448 448 in order that we can remove them from our database."
Tags: