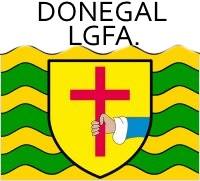 THE U13 girls county gaelic football championship saw entertaining games across the county over the weekend.
All the results are below – with fixtures for the next three weeks.
Clubs should note that the games originally scheduled for September 26 (all-Ireland ladies final weekend) will now go ahead at 11am on October 3.
All games must be completed by Monday, October 5 as draw for the semi-finals takes place  on Tuesday October 6.
Group 1
September 5
N Colmcille lost to Buncrana
Carndonagh lost to N Padraig Muff
Urris defeated Moville
Group 2
September 5
St Mary's Convoy lost to St Eunan's
Termon defeated Na Dunaibh
Red Hughs lost to Glenswilly
Group 3
September 5
Killybegs lost to Aodh Ruadh
Four Masters defeated N Conaill (Monday)
N Columba lost to St Naul's
Group 4
September 5
Mac Cumhaills defeated Dungloe
Cloughaneely defeated Termon B
Glenfin v Gaoth Dobhair – postponed. Must be played before October 5.
Group 1 fixtures:
September 12
Buncrana v Carndonagh
N Colmcille v Urris
N Padraig Muff v Moville
September 19
Urris v Buncrana
Moville v Carndonagh
N Padraig Muff v N Colmcille
October 3
Buncrana v Moville
N Padraig Muff v Urris
Carndonagh v N Colmcille
Group 2 Fixtures
September 12
Convoy v Red Hughs
Glenswilly v Termon
Na Dunaibh v St Eunan's
September 19
Termon v Convoy
St Eunan's v Red Hughs
Na Dunaibh v Glenswilly
October 3
Glenswilly v Convoy
Red Hughs v Na Dunaibh
St Eunan's v Termon
Group 3 Fixtures
September 12
N Columba v Aodh Ruadh
St Naul's v Four Masters
N Conaill v Killybegs
September 19
Aodh Ruadh v Four Masters
Killybegs v N Columba
N Conaill v St Naul's
October 3
Aodh Ruadh v St Naul's
N Columba v N Conaill
Four Masters v Killybegs
Group 4 Fixtures
September 12
Dungloe v Cloughaneely
Mac Cumhaills v Glenfin
Termon B v Gaoth Dobhair
September 19
Glenfin v Dungloe
Gaoth Dobhair v Cloughaneely
Termon B v Mac Cumhaills
October 3
Dungloe v Gaoth Dobhair
Glenfin v Termon B
Cloughaneely v Mac Cumhaills
Tags: