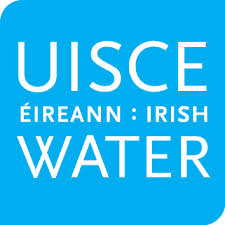 Can't Pay Won't Pay have said that letters currently being sent out in relation to the water conservation grant prove that Irish Water has been lying about the numbers who have registered for water charges.
Spokesperson Cllr Micheál Cholm Mac Giolla Easbuig said, "Many people have been receiving letters from the Department of Social Welfare advising them to apply for the €100 payment. The letters clearly state that the Department has been advised by Irish Water that the resident has registered their details before the June 30th deadline and they are therefore eligible to apply. I have been contacted by many people who fully support our boycott campaign and never had any contact with Irish Water but who appear to have been registered without their knowledge. They are now very, very angry."
"A few months ago Irish Water was boasting that over a million had registered with them and some in the media questioned if the campaign against the charges was faltering. Can't Pay Won't Pay queried the figures at the time and pointed out that they didn't add up. It is now very clear that Irish Water were lying their heads off. They have added huge numbers to their databases and said that these people have registered. Once again they have resorted to desperate tactics to try to mask the scale of the revolt against their charges. Even with the prospect of a €100 bribe it appears they could not get people to register without being under-handed. Irish Water is now so incompetent that they literally cannot give money away."
"They refuse to give figures for those who have cancelled direct debits. They refuse to give a breakdown for payments in each area. They refuse to say how many who paid first time round have not paid the second bill. The water charges system is chaos. The scale of non-payment has overwhelmed Irish Water. Our message is 'Stay Strong. Keep up the Boycott. We are winning'.
Tags: