Gardai have raided three different premises in Co Donegal as part of an investigation into people trafficking.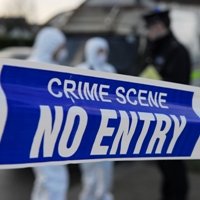 A total of six people have now been moved to a 'safe house' outside of Donegal by Gardai and the HSE.
The men are aged in their 20s and 50s and are all foreign national.
Garda Inspector Pat O'Donnell said the men were delighted to see Gardai when they raided the premises.
The leading Garda described the men's situation as "a modern form of slavery."
Inspector O'Donnell said the investigation centered around various issues including the amount the men were being paid, the food they were being given and the conditions they were bing kept in.
He added that in 30 years service in An Garda Siochana, this was the first time he had come across such situation.
He added that he was now confident arrests will be made in relation to their investigation.
"This is a very serious crime in relation to human tracking. It is a form of modern slavery. We expect to make arrests and are liaising with other agencies. Going forward and I would expect that people responsible will be arrested," he said.
Tags: