A Right2Water/Right2Change Public meeting will take place in the Radisson Hotel in Letterkenny on Wed.23rd of September at 7.30pm.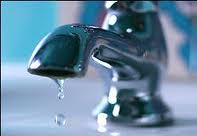 This will be a presentation and discussion open to all on the policy principles developed by the Right2 Water Trade Unions in two conferences held earlier this year. A sizeable number of submissions to the policy document were received , including those from political parties , trade unions community groups and individuals.
Right2Water Donegal activist Owen Curran said ' This Document on Policy Principles is to be welcomed , and the hope is that many political groupings and parties who oppose this government and their policies will sign up to it in the run up to the election. Many of us feel that after all the non-payment ,campaigning work and protesting over the past few years against water charges but also against the Property Tax and Austerity in general, that it would be a missed opportunity if these campaigns were not given a political edge , especially with an election looming."
"However, it would be a mistake for it now to become all about electoral politics . All those who got involved in opposing these taxes and charges in some way must not now just become passive voters whose future is dependent on the make up of the next Dail. Remember, any concessions gained in regards to the water charges so far have come about by pressure from people on the ground.
"Cast your mind back to last November's huge protest in Letterkenny – and the amount of politicians that were claiming to be against water charges in the press and media- AFTER that event.
"So it remains vital that non-payment is continued at least until the election , and that the campaigners on the ground continue to mobilise people to keep the pressure on all politicians , including those in opposition with the aim of bringing about the legislative abolishment of water charges- ie force the in coming Dail to scrap the charges.'
So come to the meeting, have your say on the policy principle document on water , but also on housing , health , education , jobs and decent work and democratic reform.
Remember , change wont happen on its own. Join this debate on how we change this country for the better.
The Policy Principles can be viewed here. www.right2water.ie , copies will also be available at the meeting.
Tags: