Well-known Donegal photographer Eoin McGarvey has revealed his relief after he thought he had lost a camera worth over €2,000.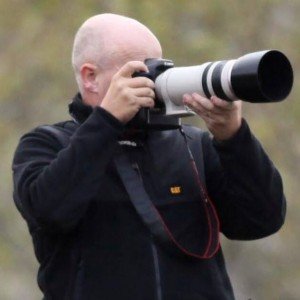 McGarvey, was at the National Ploughing Championships this afternoon when he realised he had lost his camera.
Looking for a camera amongst a crowd of 80,000 people was similar to the old cliché – 'looking for a needle in a haystack'.
Thankfully an very honest women found the camera and handed it into Gardaí.
After a frenetic search for over an hour, McGarvey was almost resigned to the fact he may have lost the camera for good.
He decided to ask the Gardaí was it handed it and low and behold it was – much to the delight of a very relieved McGarvey.
He posted the following message on Facebook, "Disturbing sort of a day at the National Ploughing Championships but thankfully a happy ending!
"Mislaid my camera – over €2,000 worth. It was missing for well over an hour in the midst of an 80,000 crowd, but thankfully a good honest lady handed it in to the Gardaí – phew!!!!
McGarvey is a postman for An Post – and we hope he doesn't mislay any letters or packages for the rest of the week!
Tags: