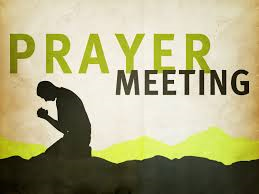 Bruckless/Killaghtee/ Dunkineely notes 28.09.15
Dunkineely Community Ltd Office Hours
Please note that DCL Office Hours will be Monday, Wednesday and Friday, from 9:30am to 12:30pm. Tuesdays and Thursdays are dedicated to projects outside the office. If someone is in the office on these days, please come in.
Ice Cream Funday
An Ice Cream Funday, to raise funds for Down Syndrome Ireland, will be held at the old Methodist Manse, Dunkineely, on Friday the 2nd October from 1:00pm to 4:30pm. So Kids, get you mum or dad to take you to this event after school. There will be free ice cream, a climbing wall, colouring, face painting, a bouncy castle and a cuppa and bikkies for parents. If it is raining, the bouncy castle will be in the Methodist Hall. We would like to acknowledge the kindness of Andrew Deane for providing the bouncy castle, at a concessionary rate, and to other community members who have provided sponsorship… you know who you are; thanks!
Irish Heart Foundation Fund Raiser
A 5km walk/run will take place at Bruckless on Sunday 4th October 2015.
Registration begins at 2:30pm in the chapel car park; the walk/run starts at 3:00pm. €5 Entry fee per adult… everybody is welcome to come along.
For more information contact Teresa on (087)1265544
Harvest Services
Harvest Services will be held in the Methodist Church, Dunkineely at 7pm on Sunday 4th October; the Guest Speaker is Rev John Montgomery. Another Harvest Service will take place at the same venue, on Monday the 5th October; at 7pm. Supper will be served after both services. All are welcome.
Shoe Box Appeal
The Annual Shoebox Appeal is upon us again – here's what to do!
Wrap the box and lid separately with Christmas paper
Please include a selection of small gifts from the options below (but out of respect for the children we ask that all items be new, or good as new)
Items for school – like a pen, pencil, copy book, paper, colouring book, felt pens, sharpener, eraser, solar calculator.
Some hygiene items – toothbrush and toothpaste, soap (wrapped please), facecloth, hairbrush, comb.
Small clothing items – a hat, scarf, gloves, socks or underwear
A wee treat – sunglasses, game, small Irish gift, a photo of yourself, sweets (must be in date until at least March 2015), make up, a small musical instrument, toys like a doll, a car, cuddly toy, skipping rope, yo-yo, a finger puppet.
Please don't put in …
Food (apart from sweets), chocolate, medicines of any kind,   war related items, large clothing items, anything breakable, any liquids that could spill or freeze, sharp items, scary things (like halloween stuff, or skull and crossbones or books with words).
Put a Label on the box indicating if the presents are for a boy or girl and for which age group.
Include €4 in an envelope either on top of the gifts or taped to the inside of the lid.
With elastic band – please don't seal with tape as we need to check contents to comply with regulations.
Drop it off the nearest participating school or at the DCL office (on Tue, Wed or Friday between 9:30 and 12:30) before November 10th.
We reserve the right to remove any items listed above that are not suitable or dangerous for the receiving child.
For more information contact Rev Desmond Davis on 9737052 or check out the Team Hope Website at https://secure.teamhope.ie/csa-fill
Naomh Ultan
There was no winner of the Royal Flush Jackpot; the numbers were 2, 5, 16 and 21. Consolation prizes went to Carol McGinley, Mill Road; James McGowan, St John's Point and Danny Shovlin, St John's Point. Next week's Jackpot is €760; thank you for your support.
The Club's 25 Card Drive has started again for the winter months in Mary Murrin's Bruckless, on Wednesday evenings from 9:00pm.
The club's Scór na nÓg takes place in Dunkineely Community Centre on 11th October, commencing at 5:00pm. Come along and enjoy a good evening's entertainment.
As you are no doubt aware, last Sunday's county junior final was a draw – watch this space for details of the rematch.
Music Lessons
Music Lessons will be held at the Dunkineely Community Ltd Office building on Tuesday, Wednesday and Thursday each week from 3:30 to 9:00pm. For further information contact 087 9644019.
Healing Circle
Janet Deane, will be facilitating a 'Healing Circle' at the DCL office building on Monday mornings from 10-12am. All are welcome. For more information ring Janet on 087 6123214.
C Fish
C Fish, a fish processing company in Dunkineely, are inviting discussion, comment and feedback on their proposals to eliminate the traffic nuisance of their vehicles on the Main Street of Dunkineely. C Fish operate in a rather cramped site and they propose to eliminate the nuisance by greatly enlarging their onsite turning area for vehicles. They believe enlarging their cold storage capacity will also reduce the number of lorries calling to the site; they have no plans to increase production capacity or to intensify production activity at the site. Preliminary drawings, and other information can be viewed at C Fish; in the windows of the property to the left of the café; and at Dunkineely Community Ltd. C Fish can be contacted at cfish@eircom.net or at 074 9737254, or by calling to offices during office hours. Dunkineely Community Ltd neither approves nor disapproves of the proposals but wishes to promote discussion on anything that might affect our local community.
Parents Plus Courses
Tír Boghaine Teo will run one of the following courses (depending on numbers) for Parents of Children from 1 – 6 years, 6 – 11 years & 11 – 16 years commencing in October for 8 consecutive weeks.  Topics include supporting your children's Self-Esteem & Confidence, Establishing daily routines by setting rules and boundaries, Managing misbehaviour and conflict, Communicating Positively & Effectively with your children.  A course will either be run in Killybegs or Carrick, depending on interest, and there will be another run in Donegal Town. To book a place on the course or for further information contact Katy McShane in  Tír Boghaine office on 074 9733111.
Adult Education Courses for Parents
Learning for Living Programme
At the Kitchen Table
Learn; how to help your child with spelling, maths & the computer, how children learn to read & write, and how to cope with difficulties.
Story Sacks
Make a sack to go with a storybook, explore reading techniques & phonics. Make reading fun.
Understanding Phonics
Help to understand the phonic system and learn the letter sounds.
English/Irish Language
Spelling, grammar and using your vocabulary to help with homework.
Maths for Parents
Brush up on primary school maths. Maths for Junior Cert Parents. Introducing project maths and helping with the move to secondary school.
Helping with Junior Cert English
Supporting parents with writing skills, reading novels & poetry.
Courses are free of charge and can be organised when 7 or more parents are interested. Courses are held at a venue suitable for the group and run for 2 hours per week for 6-8 weeks.
Courses will be run by Donegal Education Training Board in Killybegs, Donegal and throughout the county.
Contact Adele on 0868207338 to book your place on this course!
Global Development Course
Irish Aid will be running a QQI (FETAC) LEVEL 6 COURSE IN GLOBAL DEVELOPMENT. The course will take place over 6 days (9.30 – 4.30) 7th, 8th and 22nd of October and the 5th, 25th and 26th of November at the Public Services Centre in Letterkenny. The cost is €100 including lunch and refreshments (€50 is refundable upon course completion). For further information contact Kate Wilkinson on 074 936 2218 or kate@inishowen.ie
Bluestack Ramblers' Walks for October
4 October
There will be a 5 hour strenuous walk on Dooish, led by Brian Boyle & Terry Parker. Meeting at Millbridge Filling Station, Kilmacrennan, at 10.00 a.m. For more information, ring 087 7999216.
11 October
There will be a 3-3.5 hour moderate walk on up the Grey Mare's Tail, led by Eileen & Mick Mc Gonigle. Needless to say, there will be some steep ground. Meeting at the Tourist Office Donegal Town 10.00 a.m. For more information, ring 086 8443838.
18 October
There will be a 3 hour easy to moderate walk to Bells Isle Murvagh, led by Bernard McGlinchey. Meeting at the Tourist Office Donegal Town 10.00 a.m. For more information, ring 086 2187609.
25 October
There will be a 3 hour easy to moderate walk in Tramore Sandhills, led by Alan & Betty Slane. Meeting Maloneys Filling Station, Killybegs Rd., Ardara  10.00 a.m. For more information, ring 0044 86047136.
Hurry! Hurry! Autumn Program of Courses
DCL is trying to put together an autumn program of courses and would love to hear for people who are interested in any of the following courses.
Basic Computers*
Calligraphy*
1st Aid (Basic 1 day)*
1st Aid (3 day Occupational) *
Defibrillator Course
Creel Making*
Carpentry*
Art*
Creative Writing
Interior design *
Upcycling (i.e. converting old and waste materials into something new and useful)
Family History
The courses marked with an asterisk (*) have been run before.
If you are interested in any of the above, please call to the DCL office, phone us on 0749737678 (9:30-12:30) or email us on dunkineelycommunity@gmail.com. Also if anybody has any ideas for courses, please let us know.
Photoshop – An Introduction To Image Manipulation
Dunkineely Community Ltd is hoping to run an introductory course for people who already have Photoshop on their computers. Contact us if you are interested on 074 9737678 (9:30-12:30) or at dunkineelycommunity@gmail.com
Ceol agus Craic
Traditional music session each Wednesday at McIntyre's Bar, Dunkineely at 10pm. All musicians and singers welcome.
Recovery from Emotional Distress
G.R.O.W. – Gradually, Regaining, Our, Wellbeing! Support and a program for recovery. Weekly Meetings at Niall Mor Centre, Killybegs on Thursday evenings at 7:30pm. Also in the Day Hospital, adjacent to Donegal Hospital on Tuesday evenings at 8:00pm. For further information contact Marian on (086)7856912. All are welcome.
DCL Office
Please feel free to pop into the office any morning Mon-Wed-Fri 9.30-12.30 and chat with Michael, use the Internet (20c per half hour),  print or photocopy documents (20c per page) or borrow a book (20c per book).
Going on a Sun Holiday?
Print your Boarding Pass with us in the DCL office.
Researching a Family Tree?
DCL has a copy of the adjoining Methodist Church index of Births & Marriages 1860 -1899 (Ardara and Dunkineely). Also the Burials Register for the same congregations from 1950 to 2007.
Library
Dunkineely Community Ltd (DCL) –  Has a small library of over 500 books from Children's Literature, Teenage Fiction (The Fault in our stars), Classics (Jane Austen – Pride and Prejudice), Horror, Comedy, Booker-Prize etc.  Borrowing 20c per book.
Local Councillor
Our local councillor Niamh Kennedy is available at a convenient time for anyone who wishes to meet. She may be contacted at (087)2062336 or at niamhkennedy@donegalcoco.ie.
Bride of Christ Christian Fellowship
Are having a woman's prayer meeting at 11:00am on Saturday 3rd October at their premises in Bruckless. The keynote address will be given by Rev Pina Meade, a gifted speaker from the USA. Come along and hear her and be blessed. All are welcome. Light refreshments served. For further information phone 0863464046.
Tags: