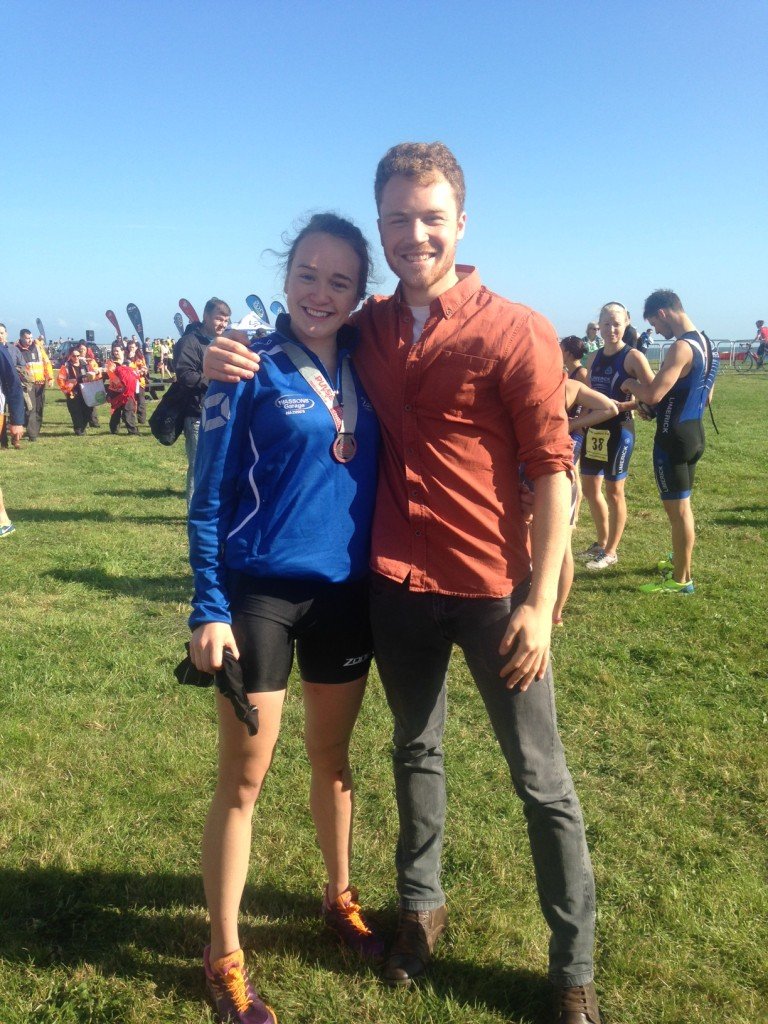 Fantastic Finale to Triathlon Season:
The National Sprint Championships and culmination of this years Super Series took place at Port Beach, Clougherhead, Co. Louth on Saturday. This race is renowned for its rough conditions but this year the sun shone and the sea was like a millpond for the 500 competitors who took part. The Super Series race, in which only the top 50 triathletes in the country can compete, drew the cream of the crop. Aidan Callaghan was first down the beach, currently in poll position to take the national title, he needed the points to maintain his position at the top. Callaghan was to finish 9th overall in 58.05 and whilst the results are still provisional it looks to be that he will take the National title at best and silver at worst! The performance of the day was to be from club junior Kirsty McIllwaine. She was allowed to race in the Super Series Sprint races this year and her final race was to be a brilliant finale to a busy year. As with the men's race the female race had the top athletes in the field. Kirsty exited the water in 3rd and maintained that position throughout the bike ,despite a heavy fall of the bike, until the run where she was just beaten into 4th by much more experienced triathletes. This high place finish in 1.05.40, has certainly made her name known in the triathlon racing arena and she will be one to watch in the future.
Jack Brennan also had a great climax to his season with a second in his age group helped by a brilliant swim to finish in 1.08.31
The weekends good weather was to hold for three club members who travelled to Groomsport in Co.Down to race in the half ironman distance. Sean McFadden was to take 3rd in his final race of a busy racing year and Irish International Siobhan Gallagher took home silver in the woman's race in a time of 5.17.32. John McCarron had a brilliant last race and can be very proud off his achievements this year and in finishing in 5.09.06.
If triathlon interests you the club welcomes all abilities. This is the time to start training for your goal. Please check the clubs facebook page and website www.letterkenny247.com for the clubs training schedule.
Tags: