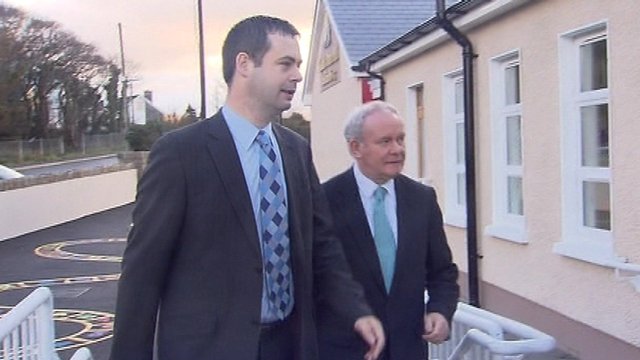 Sinn Féin Finance Spokesperson Pearse Doherty today launched the party's Budget 2016 document entitled 'Delivering a Fair Recovery' setting out a significant additional investment of €1.7bn in public services and €400m in capital expenditure.
Speaking at the launch the Donegal TD said: "Sinn Féin has today set out an ambitious programme of investment in public services and capital investment whilst easing the taxation burden on workers and families.
"In Budget 2016 Sinn Féin will invest €1.7bn in public services and an additional €400m in capital infrastructure. We will stop water charges and abolish the family home tax. Our proposals include a net tax increase of €295m.
"Sinn Féin's budget measures prioritise fair taxation and investment in public services. We believe the five percent who earn the most should contribute more, so that the necessary investments in critical frontline services can be made to the benefit of all.
"Over €30 billion has been taken out of the Irish economy during the recession and up to two thirds of this was through cuts to public spending. It is this slash and burn approach to public services by Labour and Fine Gael, and indeed Fianna Fáil before them, that left 319 people languishing on a hospital trolley yesterday and 12% of families with kids in one urban school are homeless.
"It is clear from Fine Gael and Labour inaction that the prolonged crises in housing and health are now Government policy and they intend to do little about either in the upcoming budget.
"Rebuilding the economy and delivering the recovery to all citizens will require a significant investment in public services targeted where need is most acute. Sinn Féin Budget 2016 proposals prioritise investment in health, education and childcare. That means more teachers, doctors, nurses and midwives. We will deliver 1,000 more Gardaí for our communities and undo some of the meanest cuts to social protection imposed by this government. We will invest €300m in social housing in 2016.
"Sinn Féin's budget proposals also include measures to support and encourage small businesses and entrepreneurship and we call for the creation of a Border Economic development Zone to harmonise trade and to maximise the return for border businesses. We will introduce a tax credit of €500 for the self-employed and farmers and reduce the cost of education to parents by reducing the third level student contribution fee by €500 and increasing Child Benefit by €5 per child.
"Citizens and businesses alike need solutions that are not only fair but will ensure stability for the long-term. Fine Gael and Labour policies in Government are creating deep divisions in Irish society and a chronic lack of funding in current and capital expenditure is holding back the real recovery."
Tags: