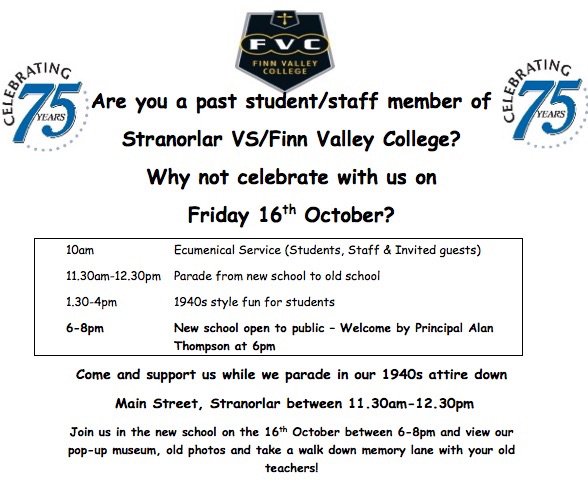 FINN VALLEY College is stepping back in time next week to celebrate 75 years serving the people of the Finn Valley.
Staff and students will don 1940s-style clothes for a parade through Stranorlar next Friday the 16th October.
But the party would stop there – the 75th anniversary Winter Ball is set for the Villa Rose Hotel on December 27!
The parade next Friday will go down Stranorlar Main Street to the old school, now know as Finn Valley Centre for Education, where guests will stay to look around the old building.
And they will parade back to new school where old photos and a pop up museum will be on display. Open to public between 6-8 pm that night!
Tickets are selling out fast for the Winter Ball (Music by Cufflinks) so organisers at the VEC are recommending anyone who wants to go should get their tickets as soon as possible from the school.
Tags: