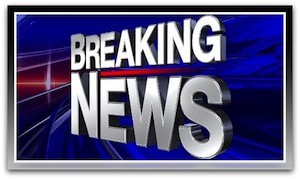 BREAKING NEWS: LETTERKENNY General Hospital has been condemned by health inspectors over a series of breaches of basic hygiene rules.
The Health Information and Quality Authority says inspectors identified a number of high risks including environmental hygiene, infrastructure, maintenance, hand hygiene, aspergillus control and safe injection practices.
And in a shocking condemnation of the hospital HIQA found there was no improvement ONE MONTH LATER!
Staff have reacted angrily to the report – saying cuts and lack of staff are to blame – not them.
Varying levels of dust were observed in all areas and patient equipment cleaning was "unsatisfactory."
Maintenance of the patient environment in the Orthopaedic Unit was of significant concern with ward wide issues related to maintenance.
Surfaces, finishes, flooring and some furnishings in patient rooms including windows, wall paintwork, woodwork, wood finishes were worn and poorly maintained and as such did not facilitate effective cleaning.
But in one shocking finding staff washed their hands just 55 per cent of the times they should have done.
The Authority was also not assured that the risk of invasive aspergillosis was being fully managed in line with the Infection Prevention and Control Standards.
Letterkenny General Hospital is a 323 bedded Acute General Hospital providing a broad range of acute services on an in-patient, out-patient and day-case basis.
But staff hit back today.
"The hospital is in crisis," said one member of staff.
"This is all very well but there aren't the staff to cover the growing demand from the public. Some nurses haven't time to bless themselves; if these are failings they rest with management."
Hospital boss Sean Murphy is expected to issue a statement later.
Tags: